About Us

---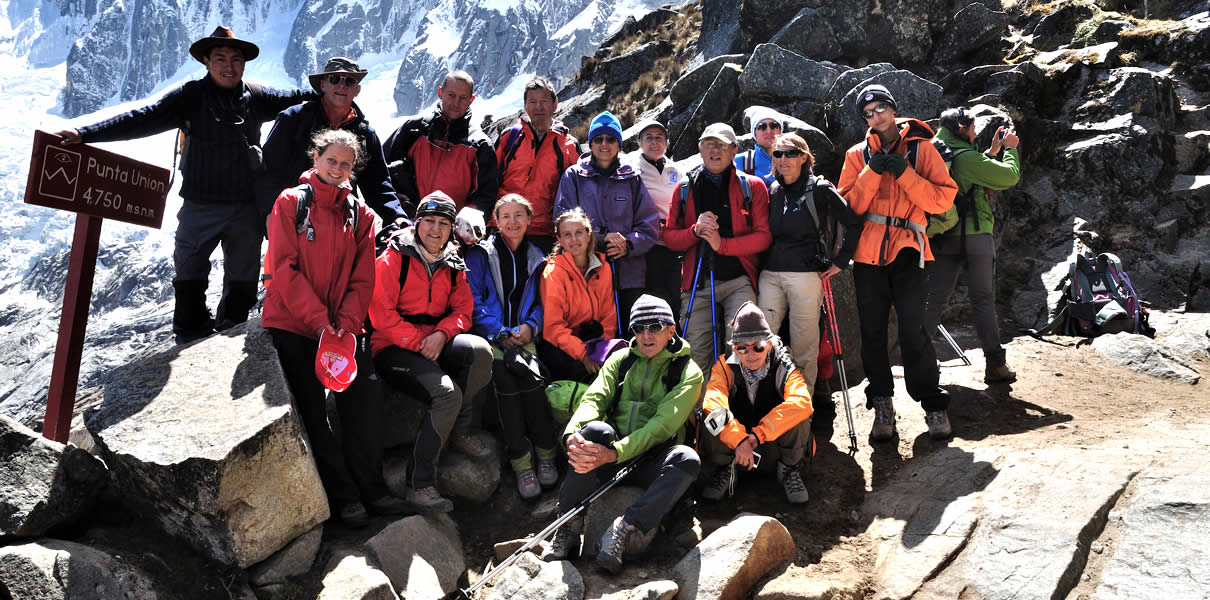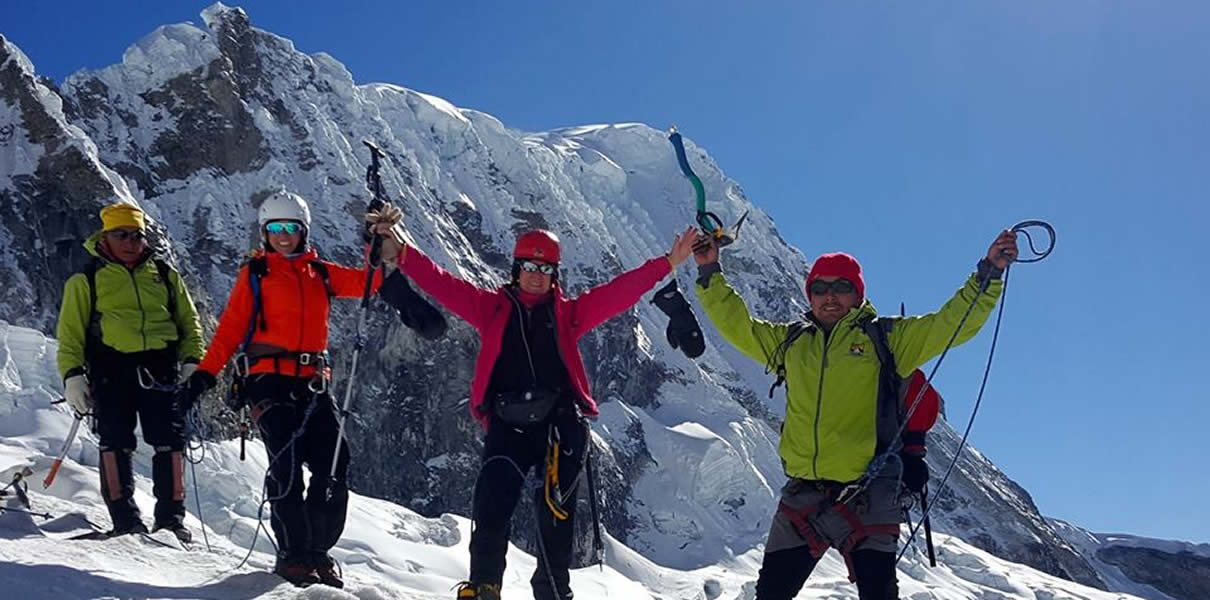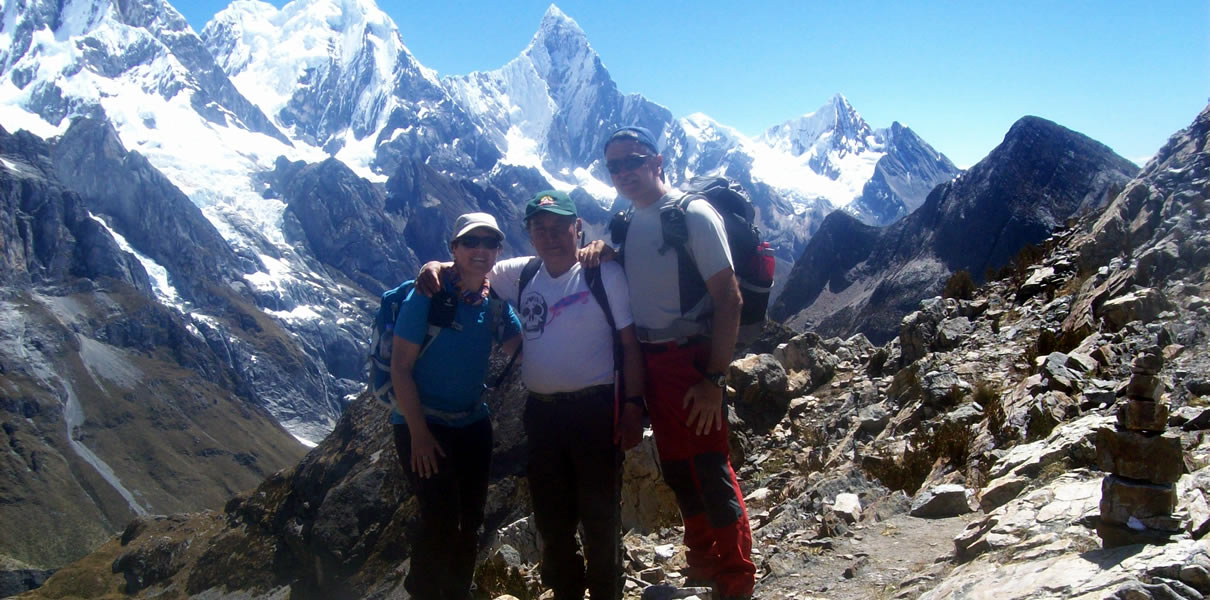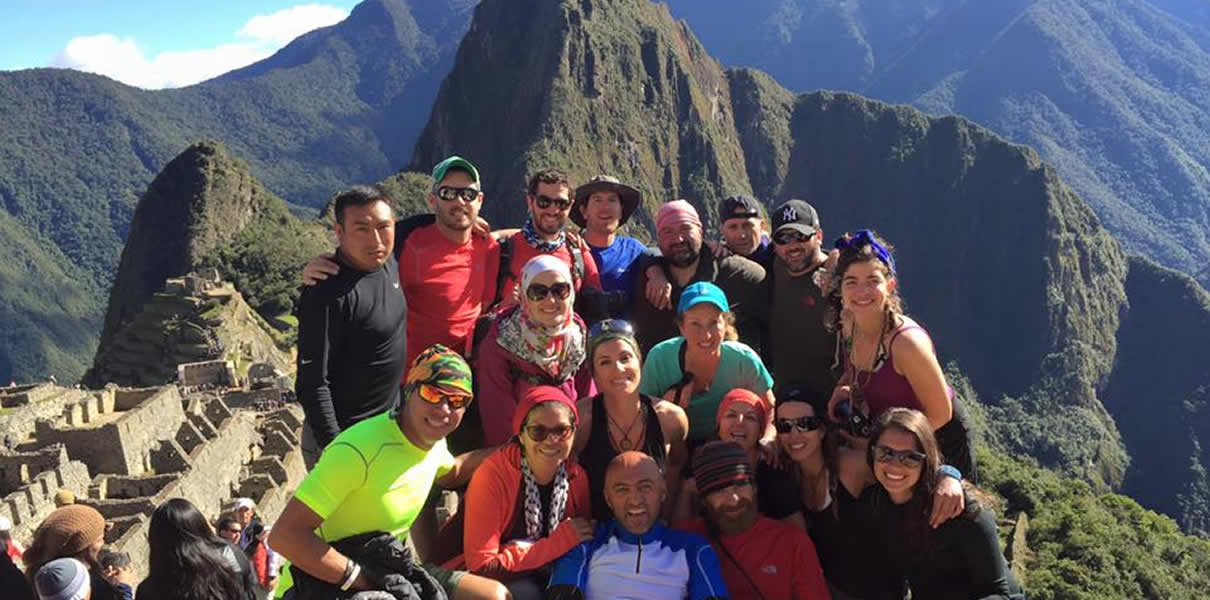 Alpamayo Peru,
a local Peruvian company based in the City of Huaraz, established in 2007. Specialized in adventure travel and expeditions in the cordillera blanca, Cordillera Huayhuash and non conventional tourism, combining it with cultural, educational and natural history. Alpamayo Peru describes itself as a commercial venture with a strong environmental and social agenda, in trekking, climbing, expeditions and mountain bike, horse back rides and other participative activities related with the Inca Culture and the day life of the Andean people like agro-tourism, interpretation, volunteer and bring the option to share authentic experiences with the local inhabitants.
Other Locations
Alpamayo Peru is situated in Huaraz, In the center of the Cordillera Blanca, We also operate all over Peru and able to customize any kind of activity such multi-city programs, logistics for expeditions, film or research crews and multi-activities itineraries. They specialise in the city historical attractions and its surroundings and all areas of Peru, including trekking in Cusco to Machu Picchu and Amazon jungle and the desert coast.
Responsability Travel
Our operations should maximise the positive effects of tourism on the host communities. This includes the employment of local staff, using local suppliers and developing sustainable businesses for them.Minimise the negative effects of tourism. This includes ensuring that tourism does not divert resources away from local communities or drive up the prices of local resources.Provide opportunities for cultural exchange, where we share and learn from the local communities.Contribute towards host community welfare. Where possible we will engage in partnerships with other companies and clients to develop programmers that can assist the host communities. This may include support for health, education or environmental protection matters.We aim to increase your knowledge of the destination in order to encourage appropriate behaviour and minimize the cultural and environmental impact.
Excursions & Activities
Alpamayo Peru offers highly experienced in the mountains of the Cordillera Blanca, Cordillera Huayhuash and other places like Cusco, Puno and Arequipa Treks & Climbs, giving an overview of the social history of the city through the interpretation of the historical sites, museums and modern side as well. We combine it with many outdoor tours, soft for people without experience or families and hard activities for the ones looking for adrenaline. All of them are development from us, following client requirements, expertise, fit level or any special interest. We also offer fixed scheduled departures programs and activities where travel agents can book their clients or any buddy looking at the internet can find us and join our trips.
Our guides are the top available in Peru with many years of experience and guiding all over the world, well trained in culture, interpretation, safety, rescue and first aid. They made the difference and approach our visitors to the local culture. The gear we use for our activities are under international standards and help out to create a comfortable "wild" lifetime experiences. Our trained staff of cookers during camps.
Our Services:
We specialize in leading treks & Climbs to Cordillera Blanca, Cordillera Huayhuash, Inca Trail to Machu Picchu, Arequipa and others place of Peru, we plan to help you attain the skills and background information needed to succeed and enjoy your chosen adventure. From the minute you sign up to one of our trips, we want to be your number one resource giving you the skills and information you need. If you are a beginner hill-walker or advanced climber we have a team in place to prepare you to achieve your goal. Join one of our National Treks & Climbs