Chopicalqui Climbing (6352mt) 4/5 days

---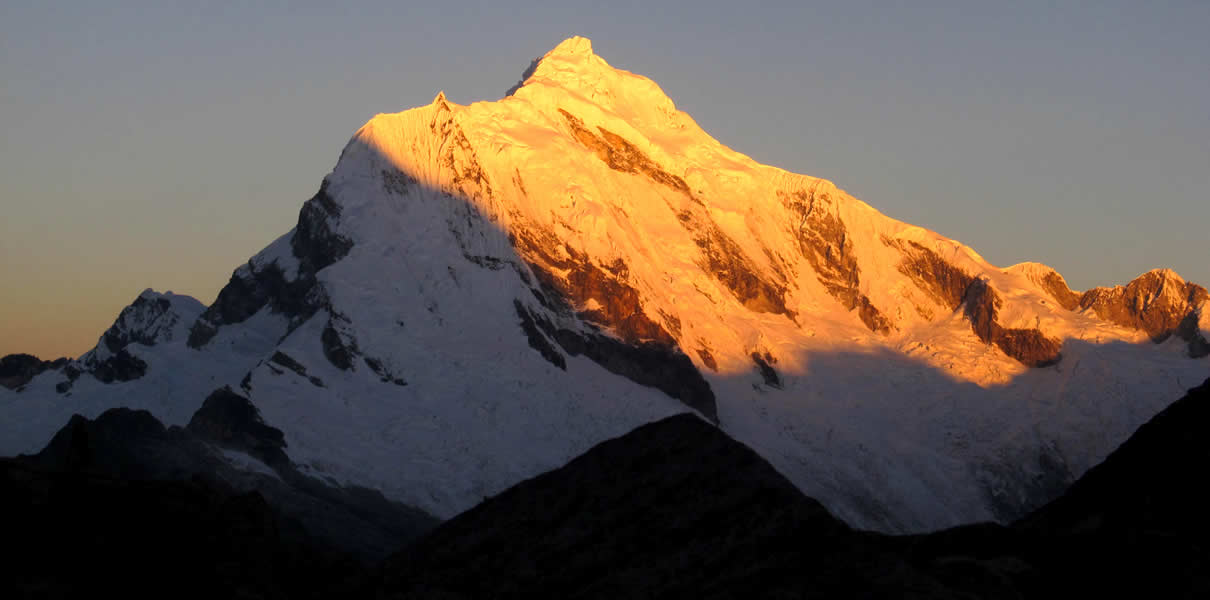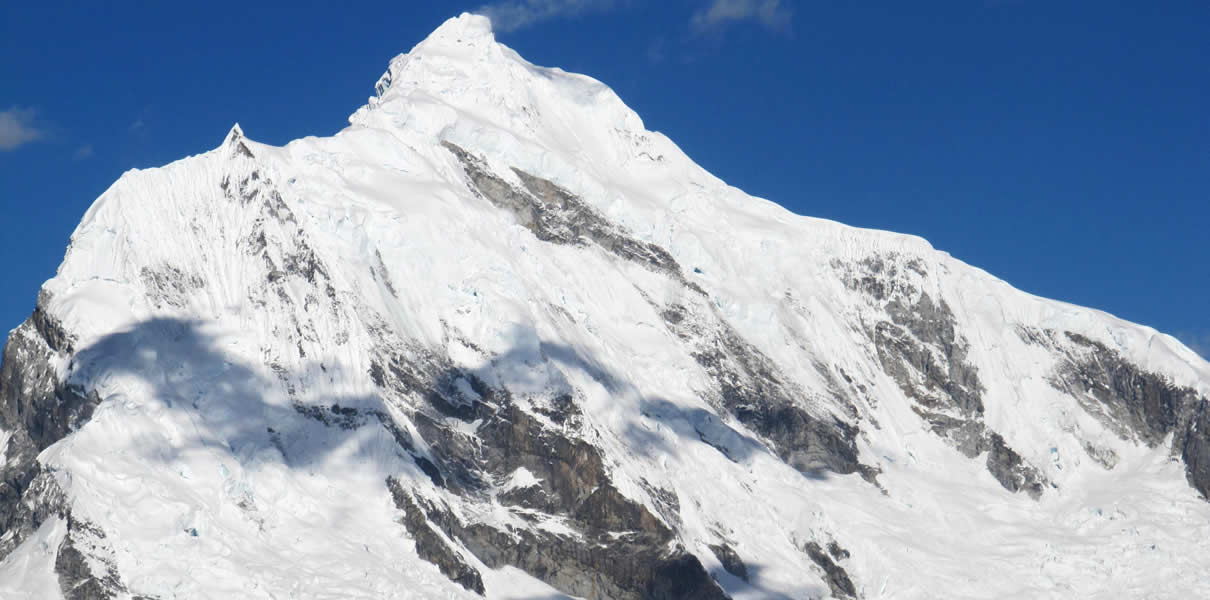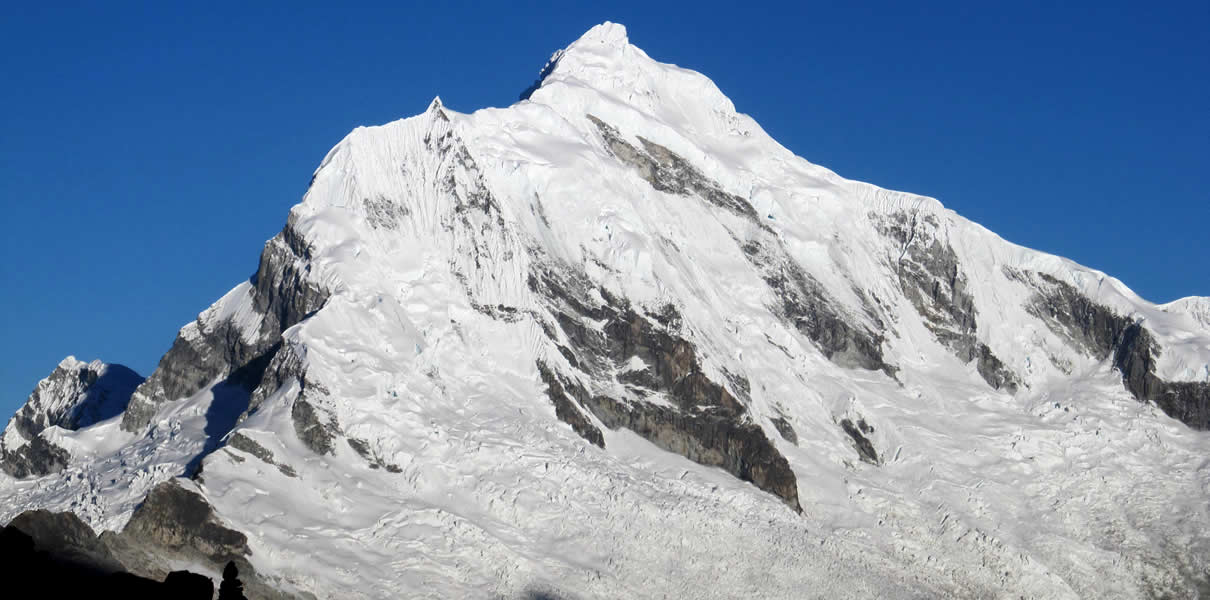 Chopicalqui 6354mt is spectacularly situated northeast of and connected to Peru's highest peak, Huascaran Sur. With Huascaran Norte and Sur, it is the third highest summit encircling the Llanganuco Glacier, This is a 4 or 5-day expedition to Chopicalqui's beautiful summit via a complex and high quality route in the Cordillera Blanca Peru.
Timing: 5 days / 4 nights
Season: May / August
Climbing Grade: Difficult
Itinerary.
Day 1: Huaraz _ Llanganuco _ Base Camp Chopicalqui at (4300mt)
We head out past the beautiful Llanganuco lakes and on to the trailhead where we load our donkeys and ascend to the chopicalqui Base Camp.
Day 2: Base Camp _ Moraine Camp at (4900mt)
Continue the approach, arriving to the moraine camp mid-afternoon.
Day 3: Moraine Camp _ Camp 1 Chopicalqui Camp at (5300mt)
Continue up to the High Camp located at the very foot of the glacier. That night we prepare for the following days summit climb.
Day 4: Camp 1 - Summit Chopicalqui (6354mt) _ Base Camp (4300mt)
Summit day! We wake at 2:00 am and after a light breakfast depart for the summit at 3:00am. Around 8:00am we arrive at the summit and discover why everyone talks about the view! We return to our camp around 2:00pm and continue on back down to the Base Camp.
Day 5: Base Camp _ Return to Huaraz
We trek out to Llanganuco and then return to Huaraz.Time to relax after the climbing and celebrate.
Note.
Private departures are available on the dates of your choice. For more information and price writes to our:
info@alpamayoperu.com
/
alpamayoperu@gmail.com
---
In The Price Includes:
UIAGM mountain guide
Assistant climbing guides for more clients
Experienced Cook
Experienced climbing porters
Camp Guard
Donkeys and donkey drivers
Meals (breakfast, all snacks, lunch, afternoon tea, large dinner) during the Climbs
Tents (personal tent, dining tent with table and chairs, kitchen tent and toilet tent)
Personal tents for clients & personals
All cooking equipment, plates, cups, utensils etc.
Private Transfer during climbing (go and back)
Price does Not Include:
Transfer from airport to hotel
Transfer from Lima / Huaraz / Lima
Personal Equipment of climbing
Tours acclimatization
Huascaran National Park Entrance 65 soles
Hotels Lima / Huaraz
Meals and drinks in the city
Additional taxes in cities
Tipping