Climbing Alpamayo7 Days

---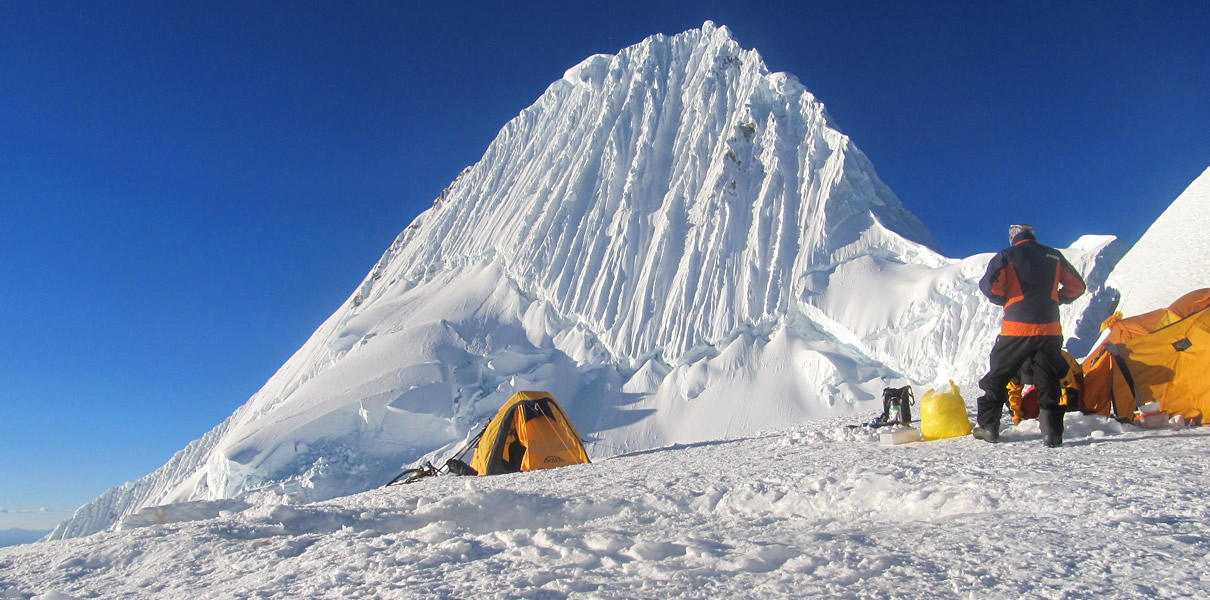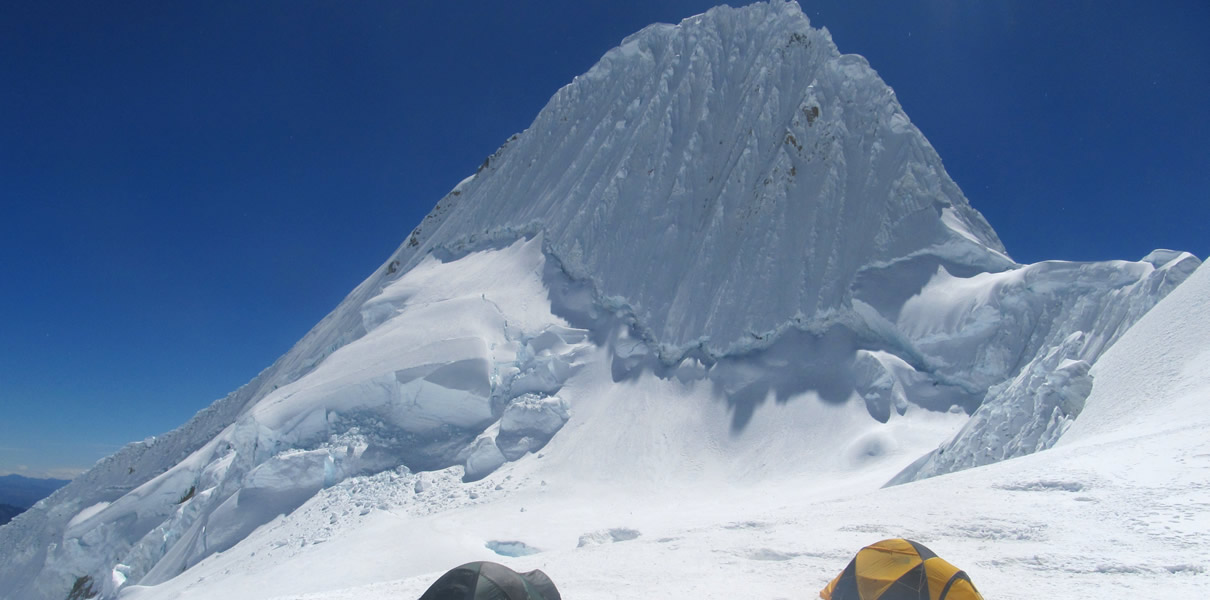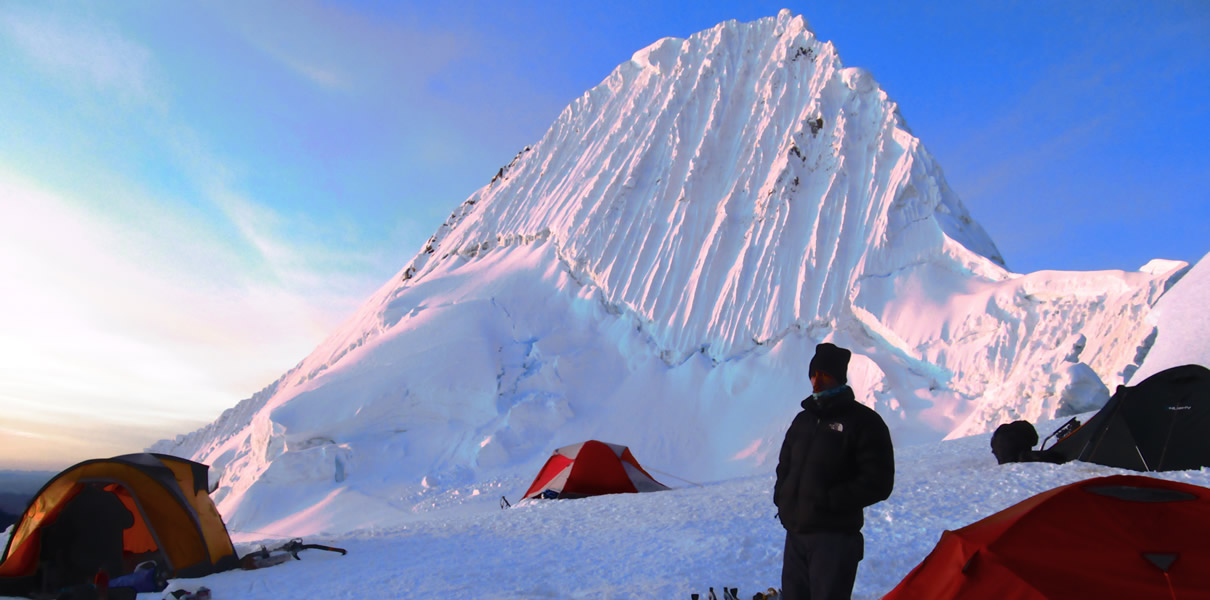 The most beautiful mountain in the world, one look at the southwest face of Alpamayo and any climber in the world would be interested in attempting to climb this remarkable peak. Wildly fluted faces combine with knife-edge ridges to form one of the most remarkable peaks in the world. Climbing Alpamayo, at an elevation of 19,512 feet, can be one of the highlights of an alpinist's career. Alpamayo Southwest Face offers 1,200 ft. Of challenging alpine ice, much of it at 60 degrees or steeper

Itinerary:
Day 01: Huaraz / Transfer Cashapampa / Trekking to Llamacorral Camp (3750mt) Camp
Drive to our trailhead in the village of Cashapampa (9,000 feet). This 3 hour drive takes us through beautiful farming communities as we head between the spines of the Cordillera Negra and the Cordillera Blanca. After organizing our burros, we hike with day packs to Llama Corral (3750mt), where we camp for the night.
Day 02: Llamacorral / Trekking to Alpamayo Base Camp (4200mt) Camp
A fairly short day, about 3 at 4 hours with day packs. Base camp is made at (4200mt) in a valley at the base of Alpamayo on the opposite side of the route. Base camp is scenic, with greenery, running water and outhouses.
Day 03: Alpamayo Base Camp / Ascend to Alpamayo Moraine Camp (4600mt) Camp
From base camp, the route takes a moraine ridge and crosses rock slabs across the edge of the glacier to reach an area of tent platforms (3 hours). This camping area is very limited and we may opt to climb all the way to Col camp in one day.
Day 04: Moraine Camp / Ascend to Alpamayo High Camp (5300mt) Camp
The route above moraine camp continues over ice and moraine before a 300-metre snow couloir leads to the Col between Alpamayo and nearby Quitaraju (6,040m). This section can sometimes be the most technical and difficult part of the route. After gaining the col, there is a short descent to reach high camp.
Day 05: High Camp / Ascend to Alpamayo Summit (5947mt) / High Camp (5300mt) Camp
Alpamayo Summit Day Depart from camp at 2:00am and head to the steep summit wall, which offers 360 meters of fun technical climbing to the summit. Camp in the high Camp
Day 06: High Camp / Descend to Alpamayo Base Camp (4200mt) Camp
We will descend today, to base camp (4 hours), Where our lunch awaits us and in the afternoon relaxes

Day 07: Base Camp / Descent through Quebrada Santa Cruz / Cashapampa / Transfer to Huaraz Hotel Huaraz
We trek out to Cashapampa and then return to Huaraz.Time to relax after the climbing and celebrate.
Note.
Private departures are available on the dates of your choice. For more information and price writes to our:
info@alpamayoperu.com
/
alpamayoperu@gmail.com