Climbing Huascaran 6 Days

---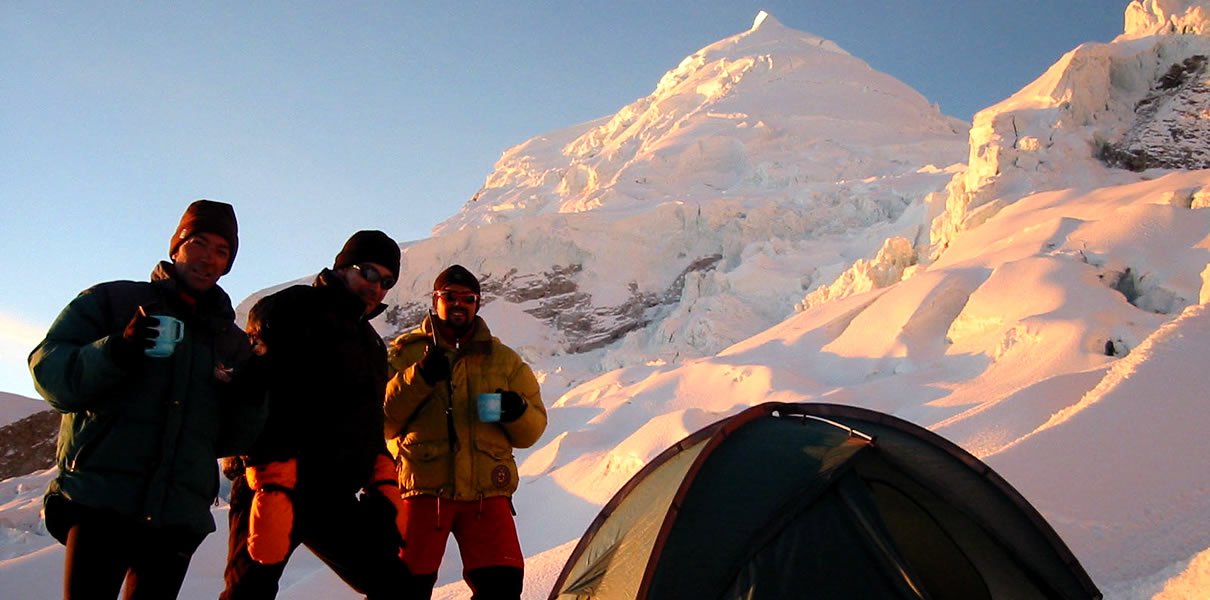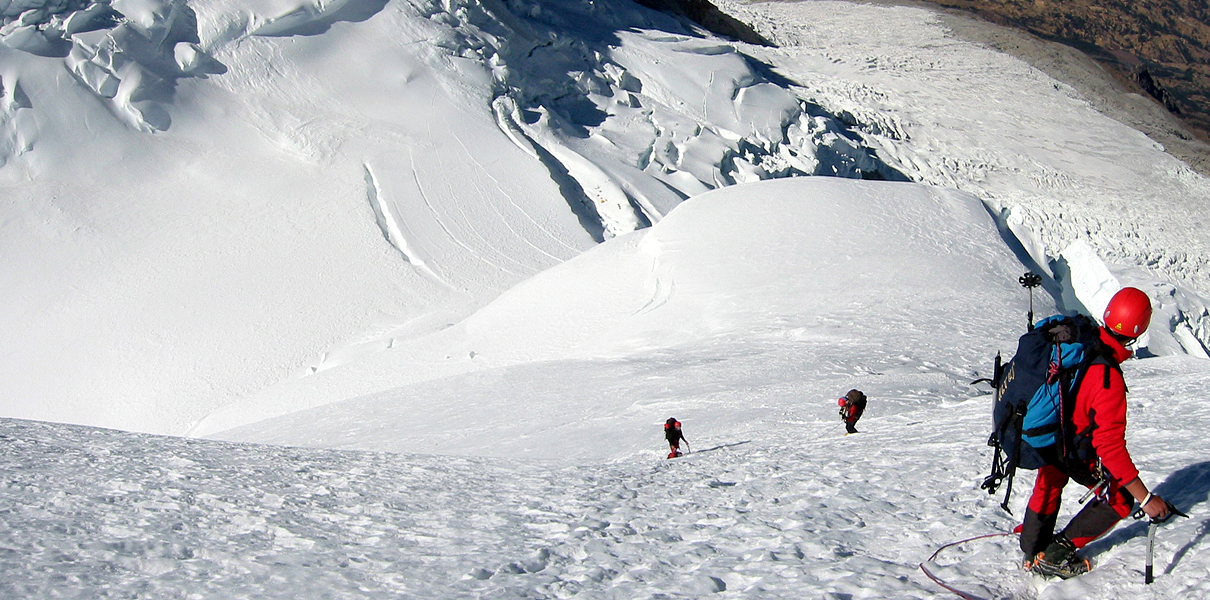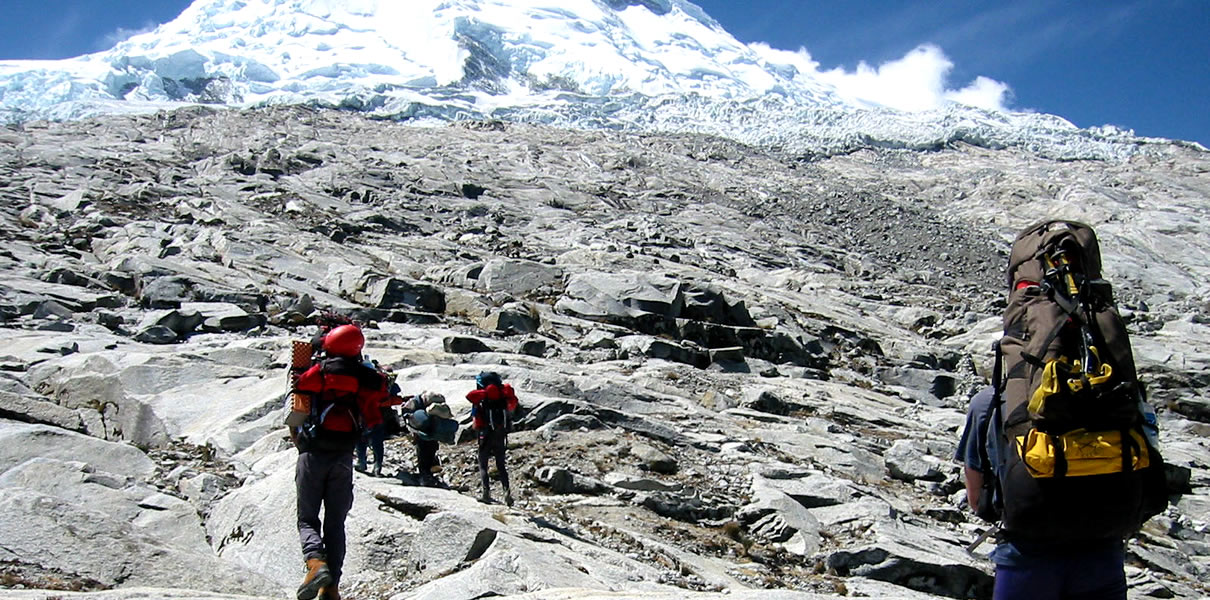 Huascaran is Peru's highest mountain; its two summits are separated by an enormous col, the Garganta, which is gained by climbing along the edge of a tumbling icefall. This can give several short steep pitches, although the difficulties can change overnight. From the top camp just below the Garganta, the route to the south summit follows snow and ice slopes, steeply at first, to the highest point in the tropics.
Itinerary:
Day 01: Huaraz / Transfer Musho / Trekking to Huascaran Base Camp (4100mt) Camp
Leave for the town of Musho around 8am after picking up fresh supplies. Load the donkeys and hike to the base camp of Huascarán.
Day 02: Base Camp / Ascend to Huascaran High Camp (4800mt) Camp
In order to establish ourselves on the mountain, with sufficient food to last for the duration of the ascent, we will carry light loads to camp 1. This will also be an essential day to improve and extend our acclimatization for altitudes that we will not have encountered, so far, on the expedition. A short rock scramble behind base camp leads onto an expanse of open rock slabs. These slabs provide a fascinating walk, which leads across the front of the mountain to a place where access to the glacier can be gained more easily.
Day 03: High Camp / Ascend to Huascaran Camp 2 (5950mt) Camp
Today we will climb the Garganta Icefall to the Col between Huascarán North and South summits. This will be the crux of the climb. The snow and ice on this part of the climb varies greatly from year to year but the guides will already know what to expect. From here, we will have a clear view of the remaining route to the summit.
Day 04: Camp 2 / Ascend to Huascaran Summit (6768mt) / Descend to Camp 1 or Moraine Camp
Summit day! Again you'll start early, leaving camp around 2:00am for the summit ascent, arriving back at camp around 2:00pm. After a break and some warm food, you'll continue the descent to Camp One.
Day 05: Camp 1 / Descend to Base Camp (4100mt) Camp
Descend from camp 1 to base camp. Time: 3 to 4 hours.
Day 06: Base Camp / Descend to Musho / Transfer to Huaraz Hotel Huaraz
From base camp, we will descend to Musho to be met by the transport. Our vehicles will be a welcome sight, especially as they will whisk us back to Huaraz and the comforts of our hotel. Tonight will be a night to celebrate and to thank our guides and porters for their help in making the trip a success.
Note.
Private departures are available on the dates of your choice. For more information and price writes to our:
info@alpamayoperu.com
/
alpamayoperu@gmail.com