Climbing Illimani 6,438mt 4 days

---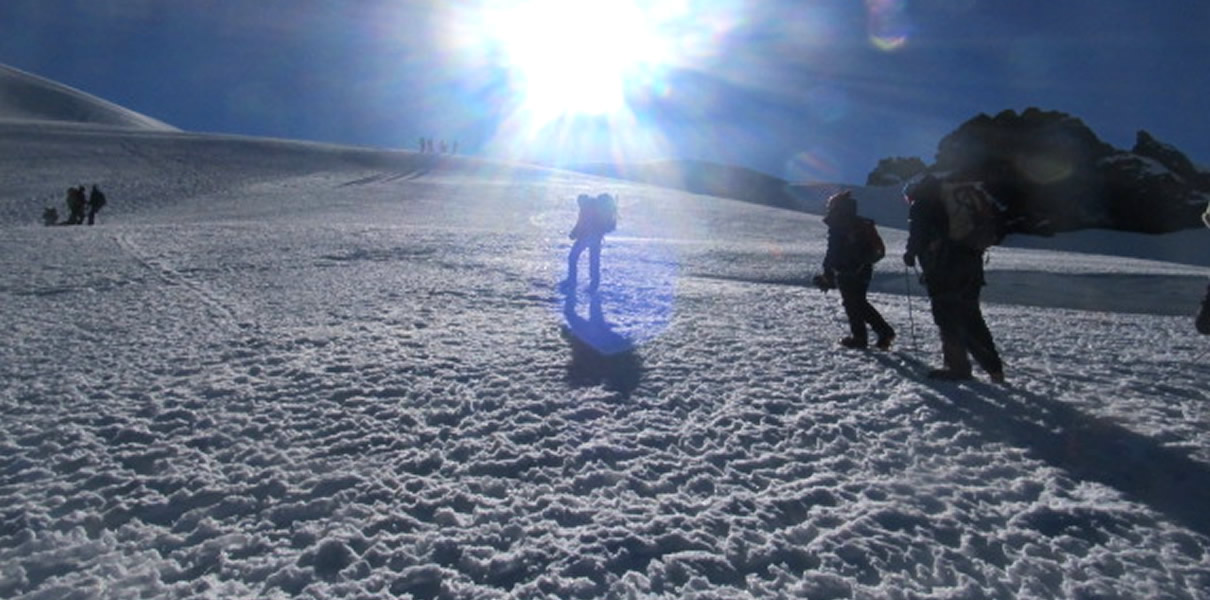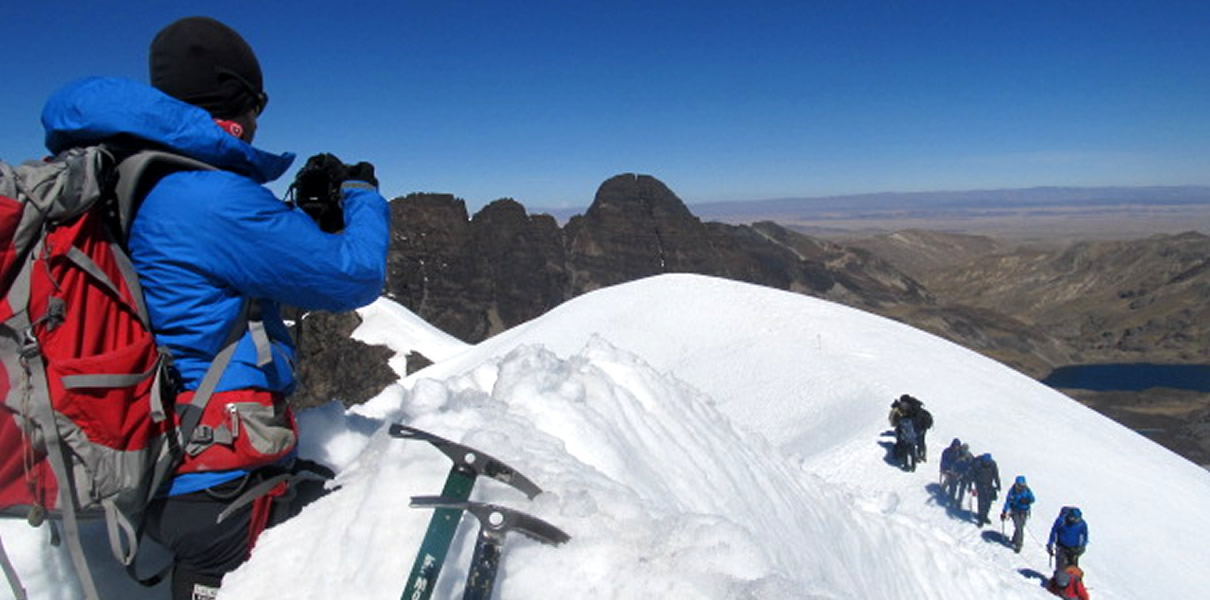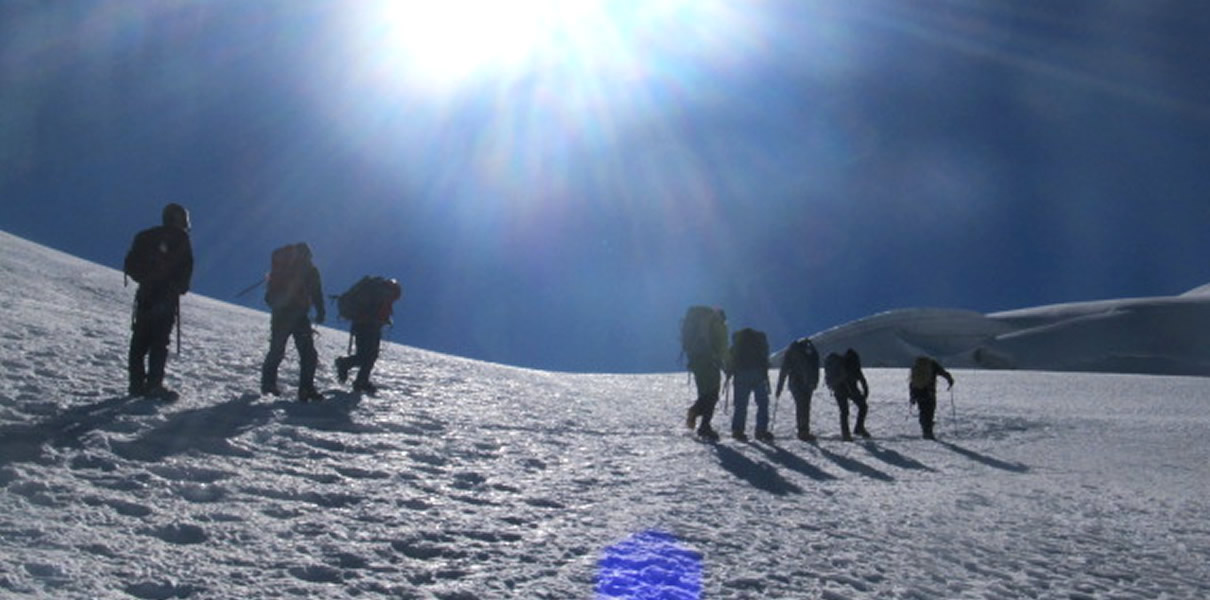 Towering over the south of the city of La Paz, Illimani is a much revered mountain by the Bolivian people. It is also a technically hard climb, with an average gradient of around 50º
Itinerary:
Day 01:
Depart La Paz on a three hour journey to Estancia Una. We then have a three hour trek to our base camp (4,230m)
Day 02:
A five hour trek mostly on rock to the high camp - the "Condor's Nest", at 5,550m
Day 03:
Early start (2.00am) over glacial terrain up to the summit (6,438m). We then return to the high camp, break camp and continue down to the base camp.
Day 04:
Return to Estancia Una where our vehicle will be waiting, and return back to La Paz.
Note.
Private departures are available on the dates of your choice. For more information and price writes to our:
info@alpamayoperu.com
/
alpamayoperu@gmail.com