Climbing Misti Volcano (5825m) 2 Days

---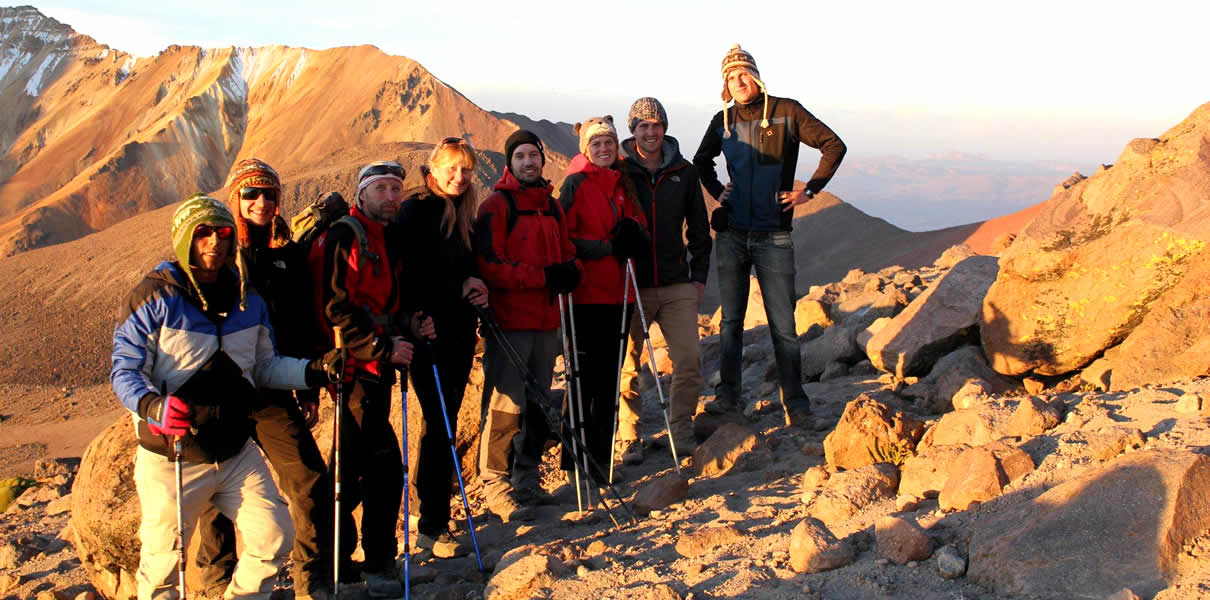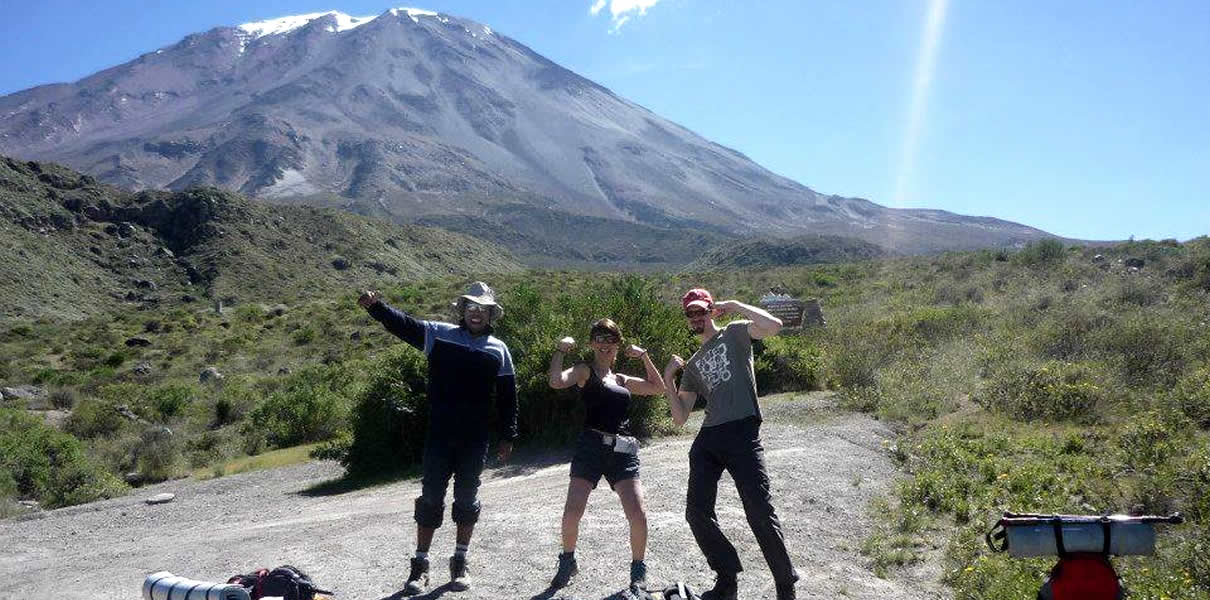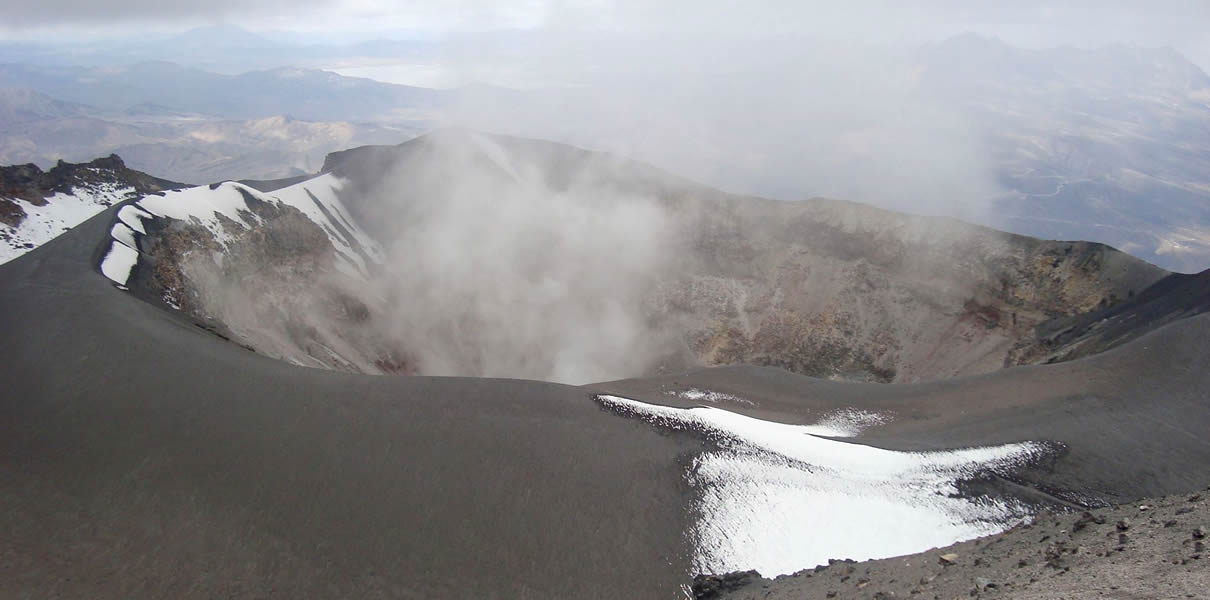 Join us on this climb of El Misti which is an active volcano situated north west of Arequipa in Peru. This is a steep but technically easy climbing adventure and you will enjoy a fantastic reward at the top. Due to its height (5825m), acclimatisation to the altitude is essential. From the top, we will see 2 craters, with fumes coming out of the inner crater. We also get spectacular views of Arequipa, the other surrounding volcanoes and the landscape.
Itinerary:
Day 01: Arequipa / Base Camp (4900m)
7:30 am. We go by 4WDrive for approximately one hour, north-east of Arequipa up to "Cortaderas" (3500 m). We start the long climb up to the "Nido de Aguilas", base camp (4900 m). The journey takes 6 hours. We pause for a snack on the way and then we continue to our destination. At the campsite we have our basic dinner and rest in the tents. The next day we have to get up early.
Day 02: Base Camp / Summit (5825mt)
3:00 am. We have breakfast and begin the ascent with light equipment for 4 hours. We have a break at 5600 m. Next we begin the harder ascent to the summit (5825 m). From here we have impressive views of the enormous crater and another smaller one. The land has the colour of sulphur. The point of arrival is Misti's Cross, an antique of over 100 years. Toward the west we see the spectacular sight of the city of Arequipa, and the snow-covered volcanoes of Chachani, Pichu Pichu, Coropuna and Ampato. After enjoying the immense and spectacular landscape, we descend to base camp, take a short rest, and then we go down to where the transportation waits for us. Arrival time at Arequipa is 4 pm approximately.
Note.
Private departures are available on the dates of your choice. For more information and price writes to our:
info@alpamayoperu.com
/
alpamayoperu@gmail.com
---
In The Price Includes:
Mountain guide
Assistant climbing guides for more clients
Experienced Cooks
Experienced climbing porters
Meals (breakfast, all snacks, lunch, afternoon tea, large dinner) during the Climbs
Tents (personal tent, dining tent with table and chairs, kitchen tent and toilet tent)
Personal tents for clients & crew
All cooking equipment, plates, cups, utensils etc.
Private Transfer during climbing (go and back)
Price does Not Include:
Transfer from airport to hotel
Transfer from Lima / Arequipa / Lima
Personal Equipment of climbing
Tours acclimatization
Hotels Lima / Arequipa
Meals and drinks in the city
Additional taxes in cities
Tipping