Climbing Pisco 4 Days

---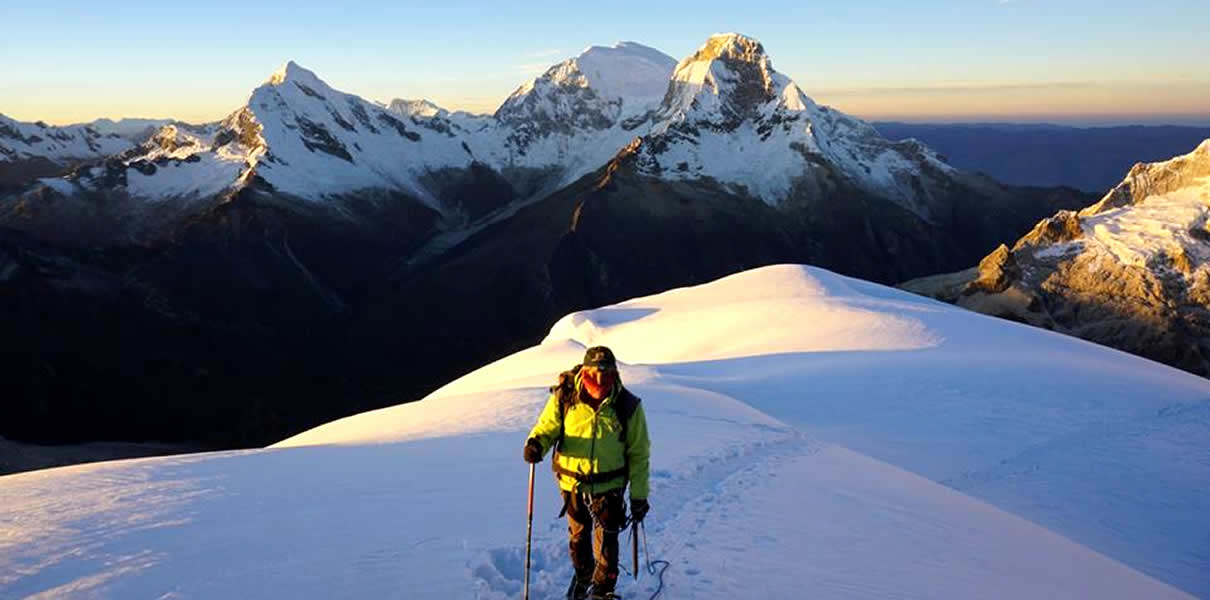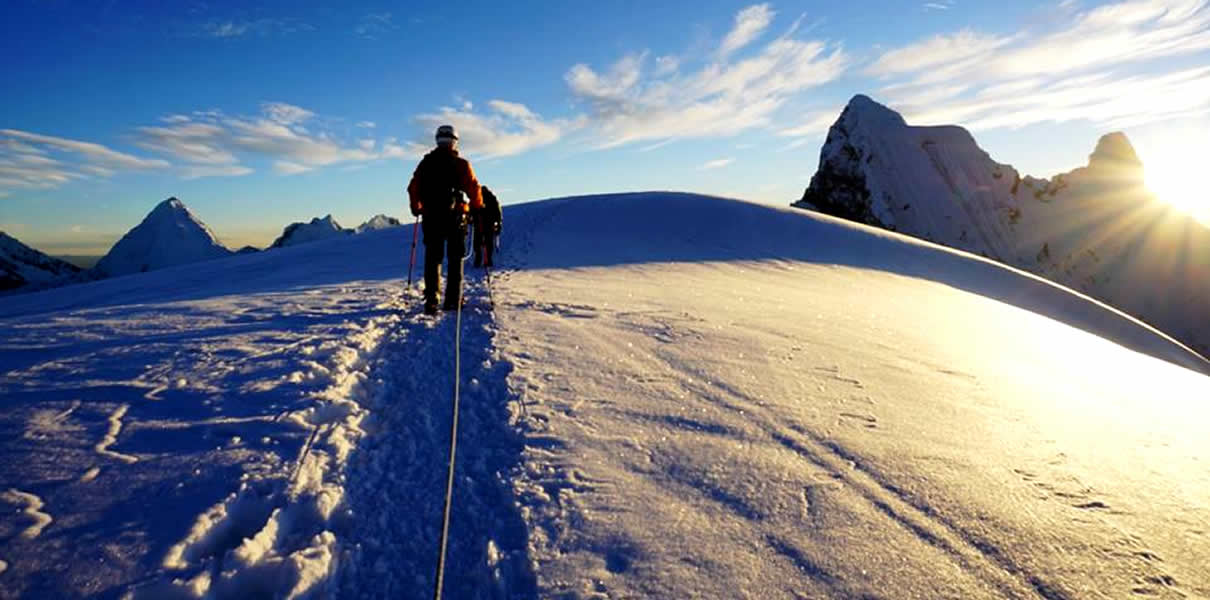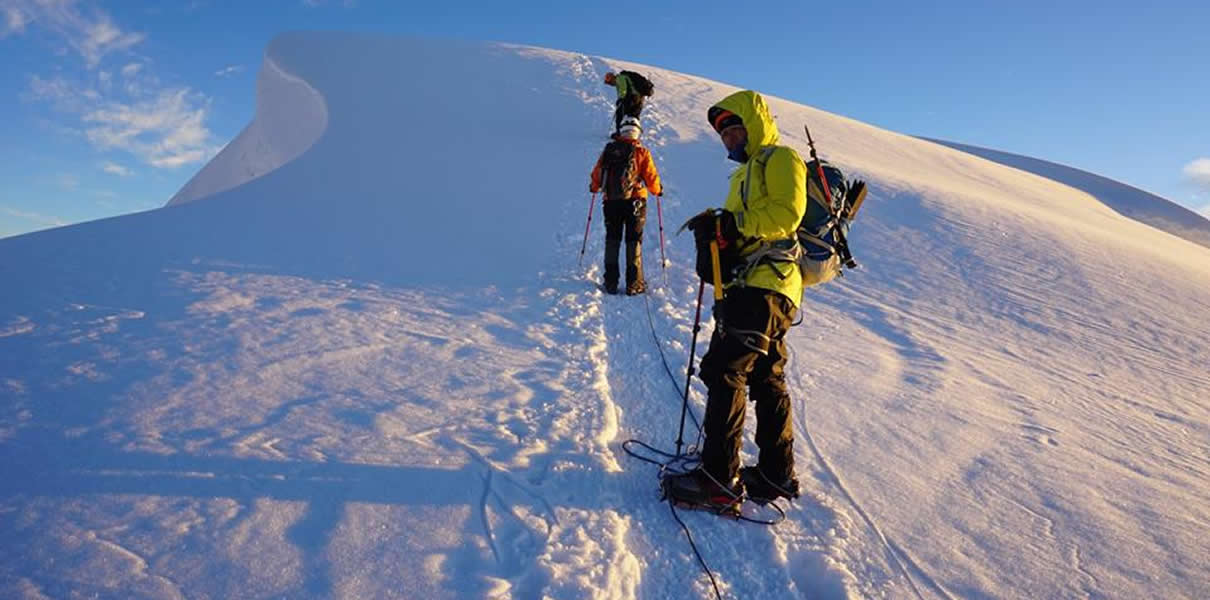 Pisco 5750mt one of the easiest mountains in the range, usually used for acclimatization before climbing one of the 6000 meter peaks in Cordillera Blanca. Normal route is easy, trip Huaraz-Top of the Pisco-Huaraz takes 4 days. Fairly spectacular pyramidal peak set right in the heart of the cordillera Blanca.
Itinerary:
Day 01: Huaraz / Transfer Llanganuco / Trekking to Pisco Base Camp (4300mt) Camp
We head out past the beautiful Llanganuco lakes and on to the trailhead where we load our donkeys and ascend to the Pisco Base Camp.
Day 02: Pisco Base Camp / Ascend to Pisco Moraine Camp (4765mt) Camp
Climb from Cave to Moraine Camp (4765mt).This climb crosses a challenging rock glacier before climbing steeply into camp in a small sandy basin just below the toe of the glacier.
Day 03: Moraine Camp / Ascend to Pisco Summit (5750mt) / Descend to Base Camp (4300mt) Camp
Summit day! Wake at 3:00am and after a light breakfast depart for the summit. Arrive at the summit about 7am and discover why everyone talks about the view! Return to camp and continue on back down to the Base Camp
Day 04: Base Camp / Descend through Quebrada Llanganuco / Transfer to Huaraz Hotel Huaraz
We trek out to Llanganuco and then return to Huaraz.Time to relax after the climbing and celebrate.
Note.
Private departures are available on the dates of your choice. For more information and price writes to our:
info@alpamayoperu.com
/
alpamayoperu@gmail.com