Cotahuasi Canyon Tour and Trek 4 Days

---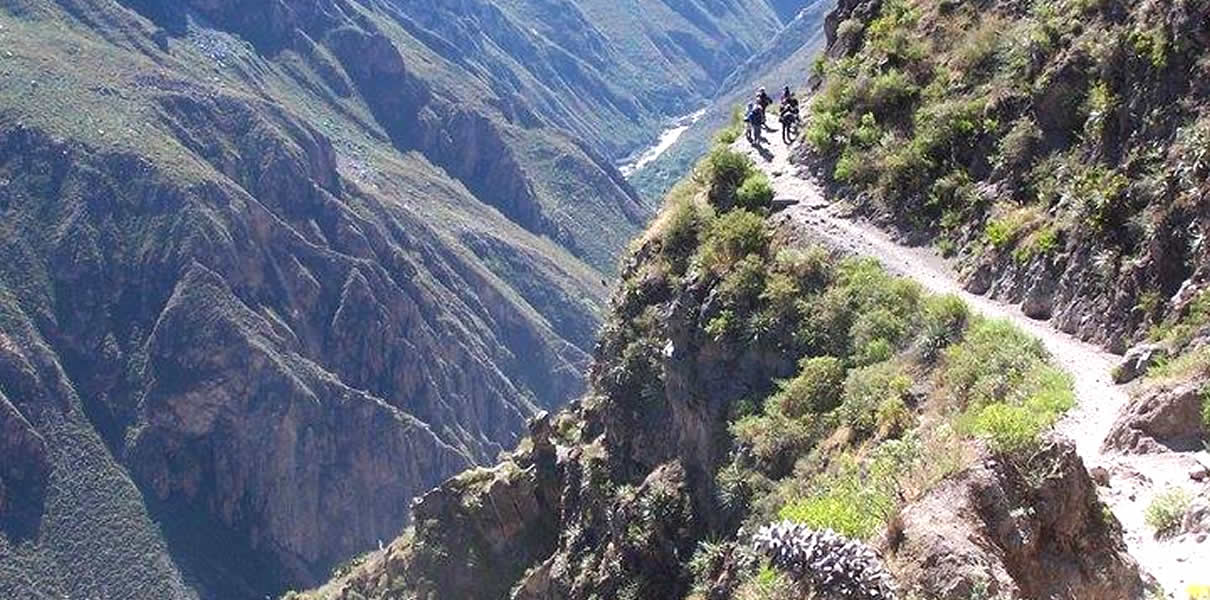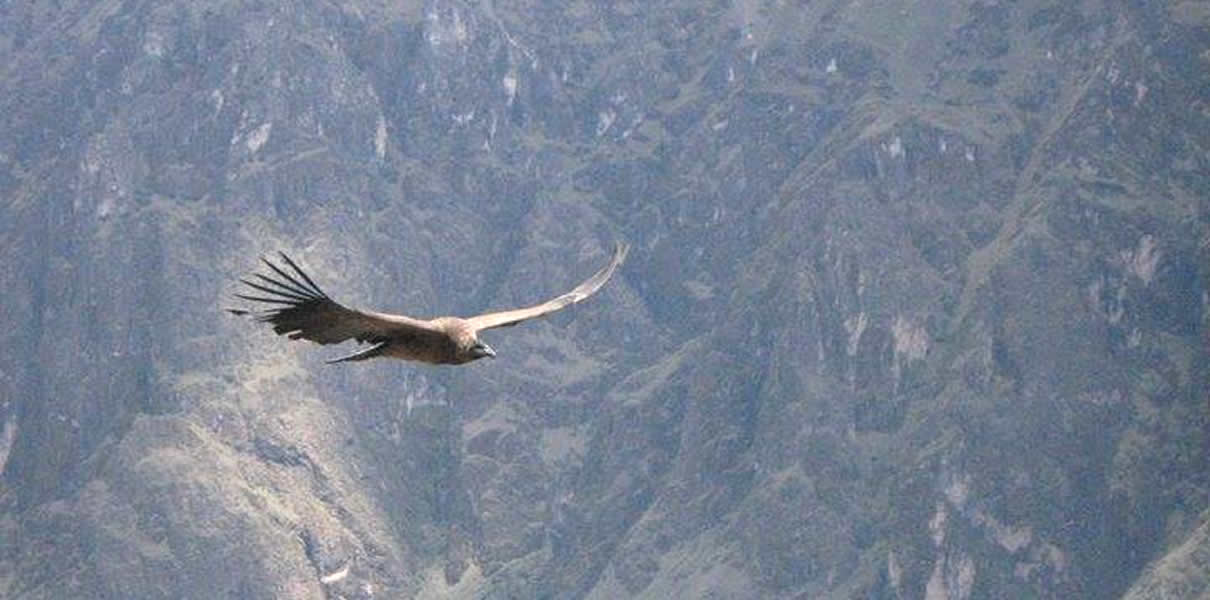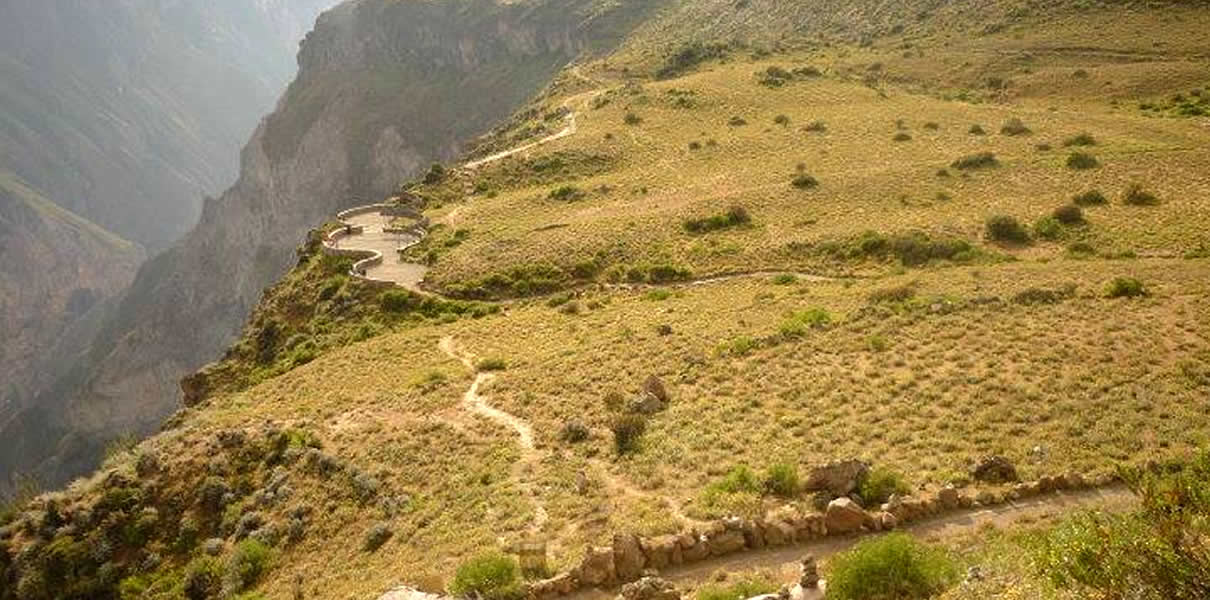 If you want to discover some of our Peruvian historical culture combined with some trekking, then join us on this wonderful tour to Cotahuasi Canyon which is near Arequipa and is full of variety. We travel in 4WD vehicles to the interesting village of Cotahuasi, where we are based for 3 nights in a friendly and comfortable hotel. Along the way we visit the ancient petroglyphs of "Toro Muerto". We see wildlife along the way, and reach heights of 4800m before reaching Cotahuasi. On the second day we trek to the beautiful Sipia waterfalls and explore Cotahuasi. On day 3 we visit more ancient villages and trek to the pre-Incan ruins of Cahuana. On our way back to Arequipa on day 4, we see more of the area's amazing scenery and interesting geographical structures
Itinerary:
Day 01: Arequipa / Majes Valley
6 am we pick you up from your lodge and travel by 4WD vehicle on the Pan American road, going through the "Valle de Majes" and towns of Corire and Aplao. Near to Corire, we visit the petroglyphs of "Toro Muerto" (Dead Bull) or the original name is K´ellcaMarca (Dr Huanqui Hurtado, UNSA). There are carvings on volcanic rocks including stylized figures of animals, like llamas, foxes, condors, eagles, snakes, deer and human images in anthropomorphosis style. There are also geometric representations of the sun, mountains, rivers and shrimps representing idols or totems etc. Archaeologists estimate that there are 5,000 carved stones spread across this volcanic ash area. After "Toro Muerto" we drive along an asphalted road straight to Chuquibamba, a small town where we stop for lunch. Then, we take the unsealed road up between the volcanic mountains of Coropuna (6424 m.) and Solimana (63OO m). We will see llamas and alpacas and the Queñual trees. Also, sometimes it´s possible to see vicuñas, condors and deer. The high pass in the area is about 4800m.We arrive at Cotahuasi Village in the Canyon (2684m), where we have dinner and sleep overnight in a comfortable hotel.
Day 02: Waterfalls of Sipia
After an early breakfast we visit the "Catarata de Sipia" or giant-sized waterfalls. We trek for 3 hours through the canyon, crossing bridges over the river until we reach the first waterfall. Here the River Cotahuasi flows rapidly with all its might falling 50m to the bottom. Rainbows take shape in the misty clouds. We return to Cotahuasi. In the afternoon we explore the town of Cotahuasi, to admire its narrow little streets paved with river stones and the impressive whitened houses; then we walk to Chaqui Cocha, a small lagoon near Cotahuasi. We have dinner and sleep at the hotel.

Day 03: Cotahuasi
After an early, breakfast we leave by car to visit Tomepampa Village (2,700m).The road goes parallel to the river, where there are abundant yellow flowers of "retamas" that scatter their perfumes. We arrive at Tomepampa, and admire its narrow streets paved with stones, the impressive colonial houses with balconies, and its colonial church which is noted for its typical art. Then we continue on and reach a little suspension bridge on the river Cotahuasi which guides us to Visbe and Taurisma villages. We continue to follow the main route and we arrive at Alca (40 km from Cotahuasi). From Alca, we trek for 1.5 hrs, up to the pre-Incan ruins of Cahuana. These ruins are like a tiny Machu Picchu. We return to Alca for lunch. We have siesta at the hot springs of Luicho in Alca and then return to Cotahuasi for dinner and sleep at the hotel.
Day 04: Cotahuasi / Arequipa
After breakfast we to return to the "White City" of Arequipa. On the way we pass by the pretty lagoon of Pallarcocha located at base of Coronapuna Volcano and continue by interesting geographical structures called the charmed castles of Majes. Here we will listen to the mythological nymph's voice in this ancient enigmatic place. Arrive at Aplao for a typical lunch of fishes or shrimps at the bank of Majes River. Finally we return to Arequipa.
Note.
Private departures are available on the dates of your choice. For more information and price writes to our:
info@alpamayoperu.com
/
alpamayoperu@gmail.com
---
In The Price Includes:
Private Transport
3 night's accommodation at hotel
3 breakfasts, 4 lunches and 3 dinners (all meals)
Experienced guide, fluent in Spanish and English
Tourist tickets required to visit the area
Price does Not Include:
International flight
Transfer airport Lima to Hotel
Hotels in Lima / Arequipa
Bus Lima / Arequipa / Lima
Personal Equipment of Trekking
Tour acclimatization
Entry tickets to hot springs in Chivay
Meals and drinks in the city
Tipping