Huayhuash Mini Trekking 4 days

---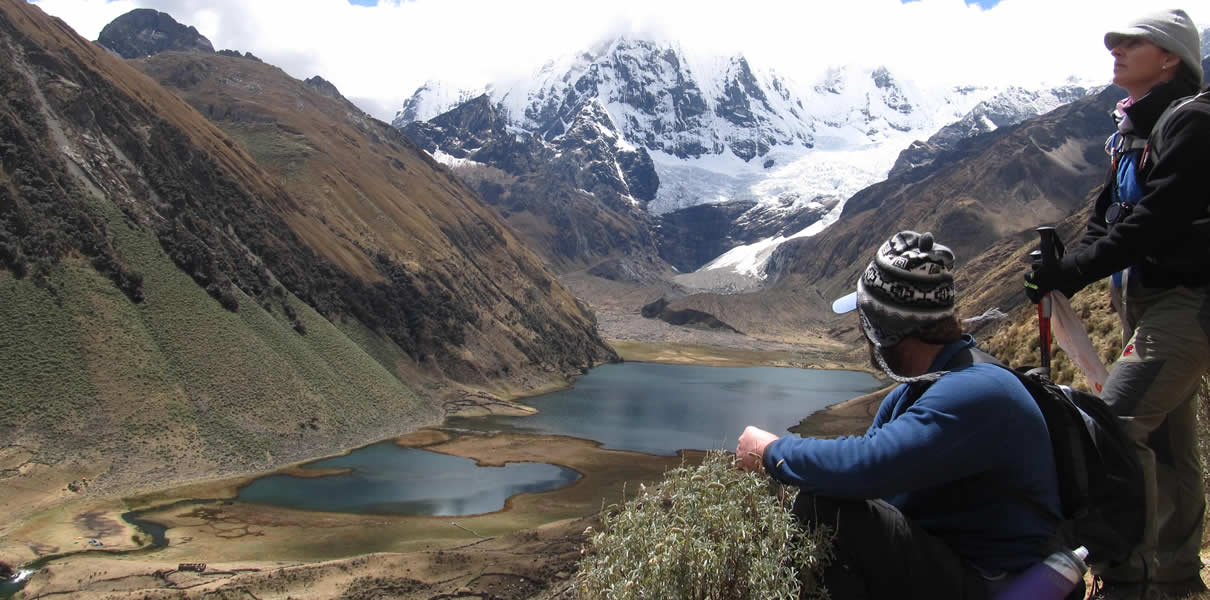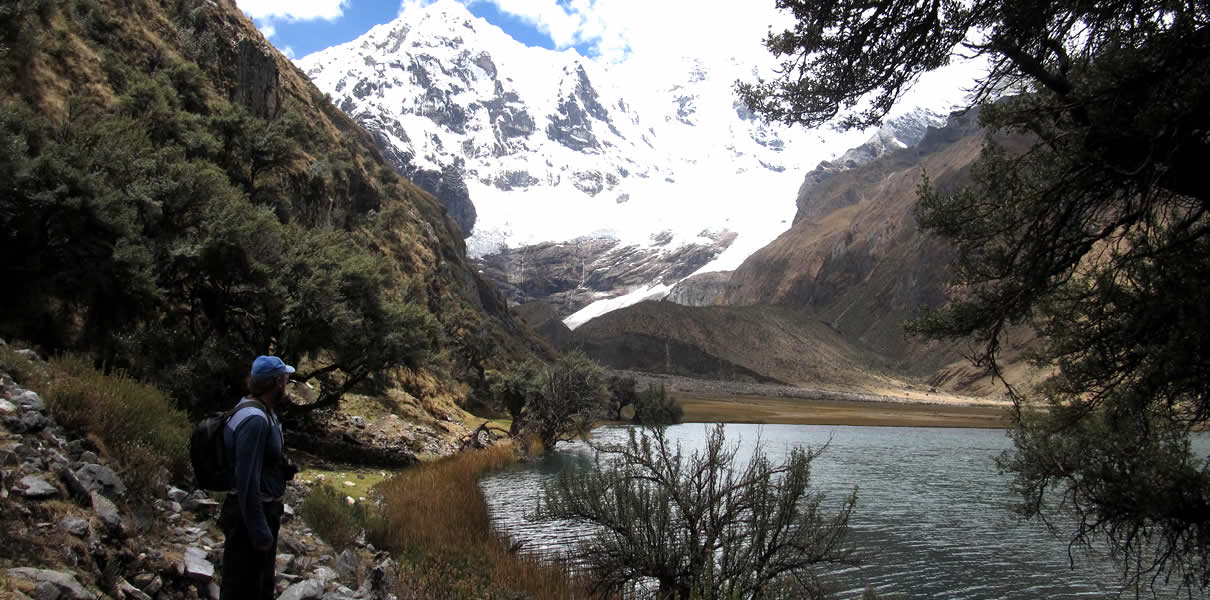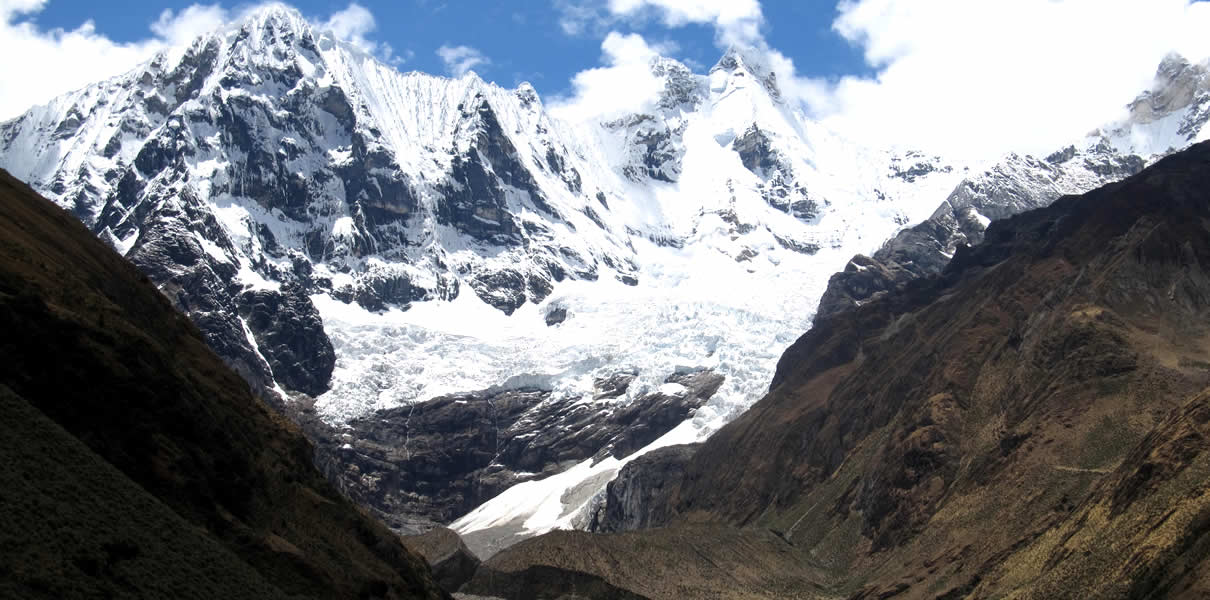 Huayhuash Mini Trek is a compact range of mountains, barely 30 kilometres from north to south, with Yerupaja, Peru's second highest peak, just one of a collection of huge, dramatic fluted ice peaks which form its backbone this trek of 5 Days it is not the Circuit complete.
Timing: 4 days
Season: May / September
Trekking Grade: Difficult
Itinerary.
Day 1: Huaraz _ Chiquian _ Llamac at (3300mt)
Drive to the village of Llamac and set up our first camp (3300m). 4 to 5 hours drive.
Day 2: Llamac _ Quebrada Rondoy at (3900mt)
Following the Llamac River steadily uphill to our first campsite on the in valley rondoy. 4 hours walking
Day 3: Quebrada Rondoy _ Sambunya Pass (4750mt) _ Laguna Jahuacocha at (4150mt)
Then Sanbunya pass 4750. Descend to camp at the beautiful lake Laguna Jahuacocha 4150m 7 hours
Day 4: Laguna Jahuacocha _ Pass Pampa llamac (4300mt) _ Descent back to Llamac.
Today is the last day of the trek hiking from Jahuacocha to the village of Llamac. One more time we can enjoy the awe inspiring mountain range of the Cordillera Huayhuash where we have walked through for the past two weeks and which has been become a part of us. Walking time is 5-6 hours
Note.
Private departures are available on the dates of your choice. For more information and price writes to our:
info@alpamayoperu.com
/
alpamayoperu@gmail.com
---
In The Price Includes:
Qualified trekking Guide
Experienced Cook
Assistants for larger groups
Donkey drivers and Donkeys
Meals (breakfast, all snacks, lunch, afternoon tea, large dinner) during the trek
All Cooking Equipment, plates, cups, utensils etc
Tents (personal tent, dining tent with table and chairs, kitchen tent and toilet tent)
Single tents available on request
Private Transfer during the trekking
Mattress
First Aid Kit
Price does Not Include:
International flight
Transfer airport Lima to Hotel
Hotels in Lima / Huaraz
Bus Lima / Huaraz / Lima
Personal Equipment of Trekking
Tour acclimatization
Huayhuash community fees US$75 per person
Meals and drinks in the city
Tipping