Pequeño Alpamayo 3 days (5,350mt)

---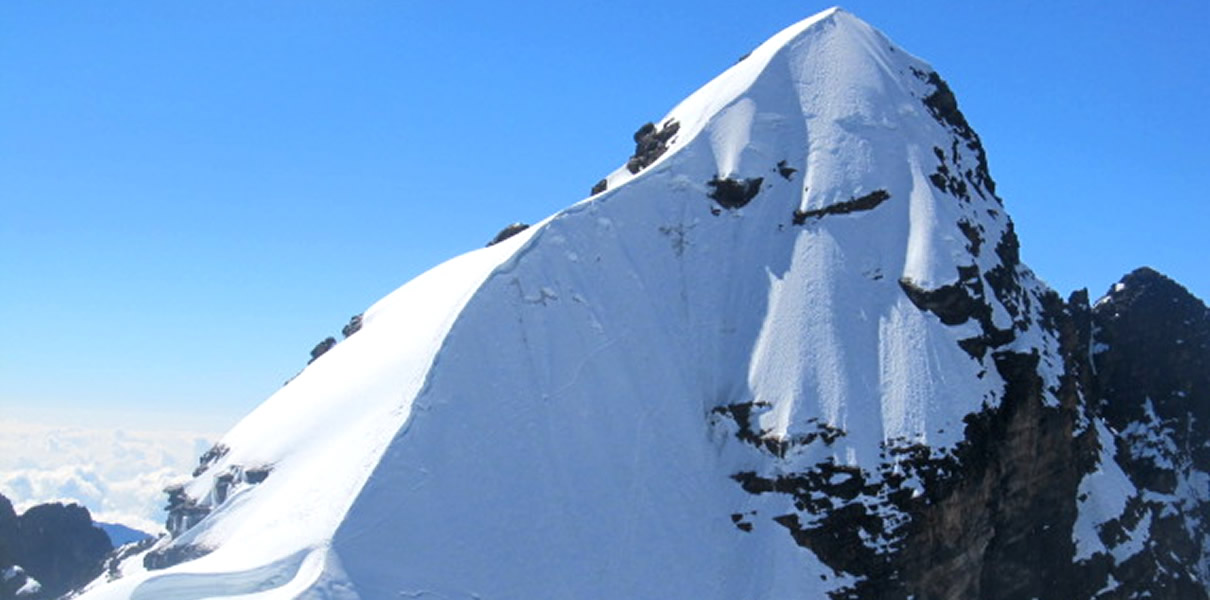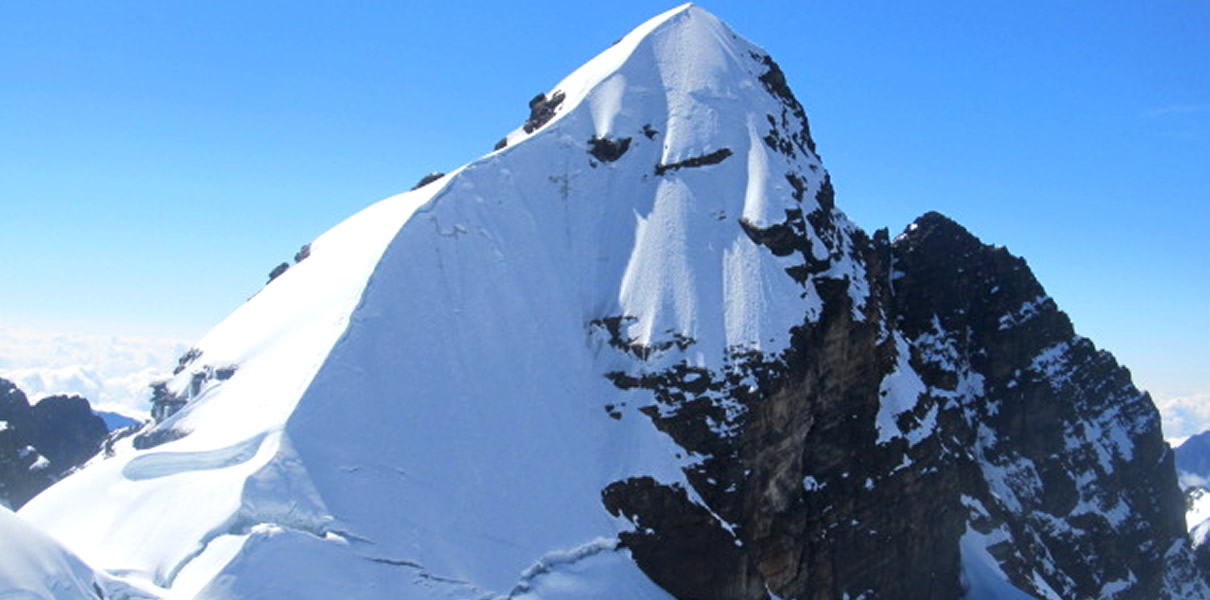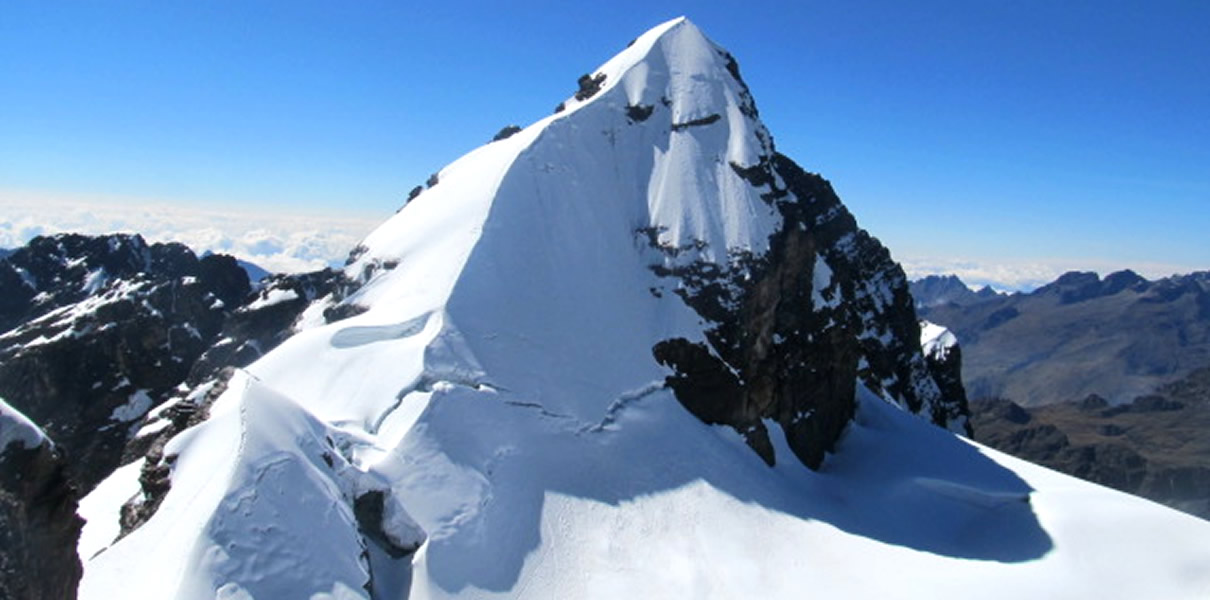 A very good acclimatisation trek/climb in the fantastic Condoriri valley. This is in fact the first 3 days of the 5 day Condoriri package, but would serve as an ideal practise route if you plan to climb a higher peak in another area. Alternatively, it is a perfect introduction to the ice for those with little or no experience - don't underestimate it though!
Itinerary:
Day 01:
Early departure from La Paz to the rinconada ranch where the vehicle drops us off. Then, after rounding up a team of llamas or mules for our gear, we have a 1 ½ hour trek to the Chair Khota Lagoon (4,630m), where we will set up our base camp. In the afternoon we may make an acclimatisation trek up to the Mirador peak, at 4,900m.
Day 02:
A day at the base of the glacier, practising basic and more advanced techniques on the ice. If time and strength allows, we may make our way towards the Ilusion Peak, as an additional form of acclimatisation. An early return to base camp will give us the time to prepare for our main objective tomorrow.
Day 03:
Early departure (5.00am). Our first route is to climb the Pico Tarija (5,300m) beyond which we will continue down then back up to PEQUEÑO ALPAMAYO (5,350m). Our return is by the same route, back to base camp and then onto the rinconada where our vehicle will be waiting.
Note.
Private departures are available on the dates of your choice. For more information and price writes to our:
info@alpamayoperu.com
/
alpamayoperu@gmail.com