Salkantay Machu Picchu 5 Days

---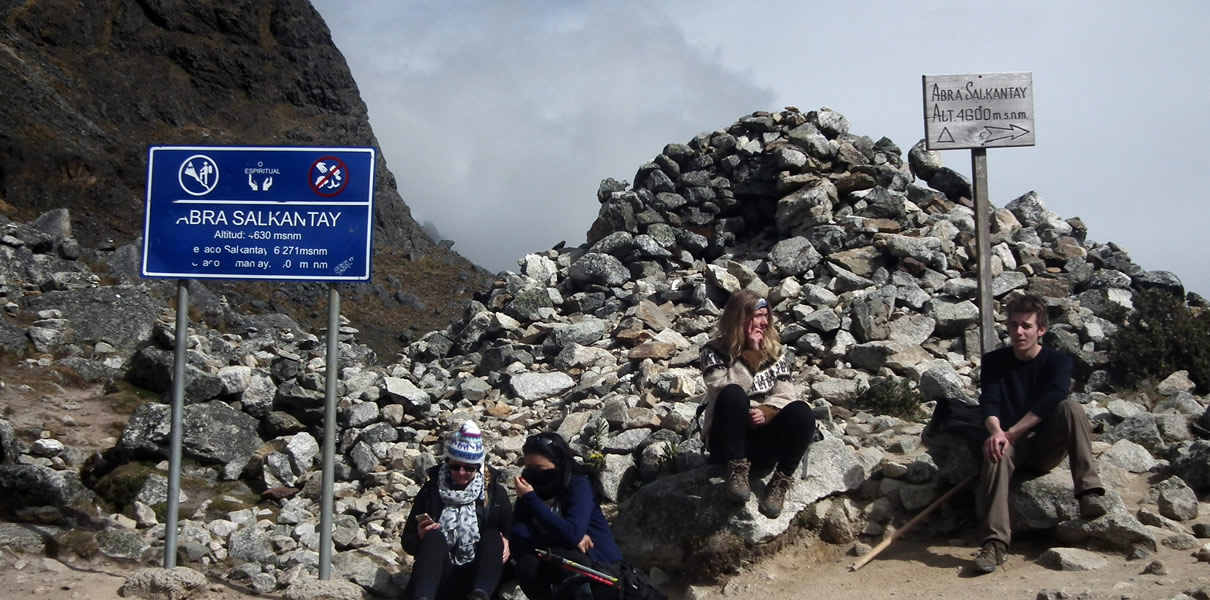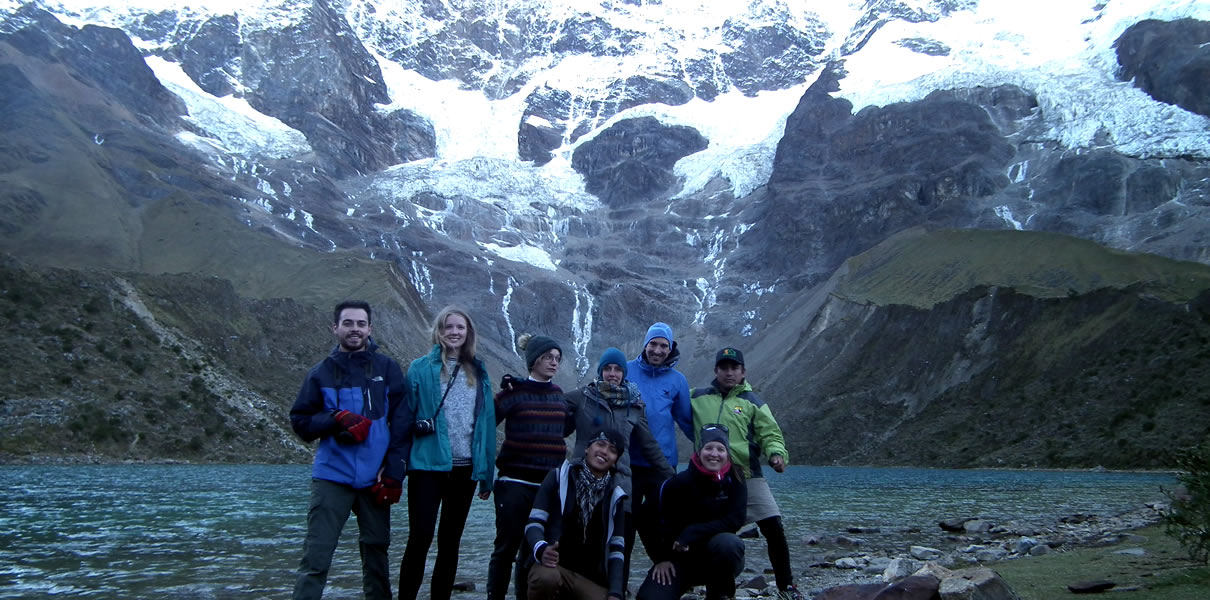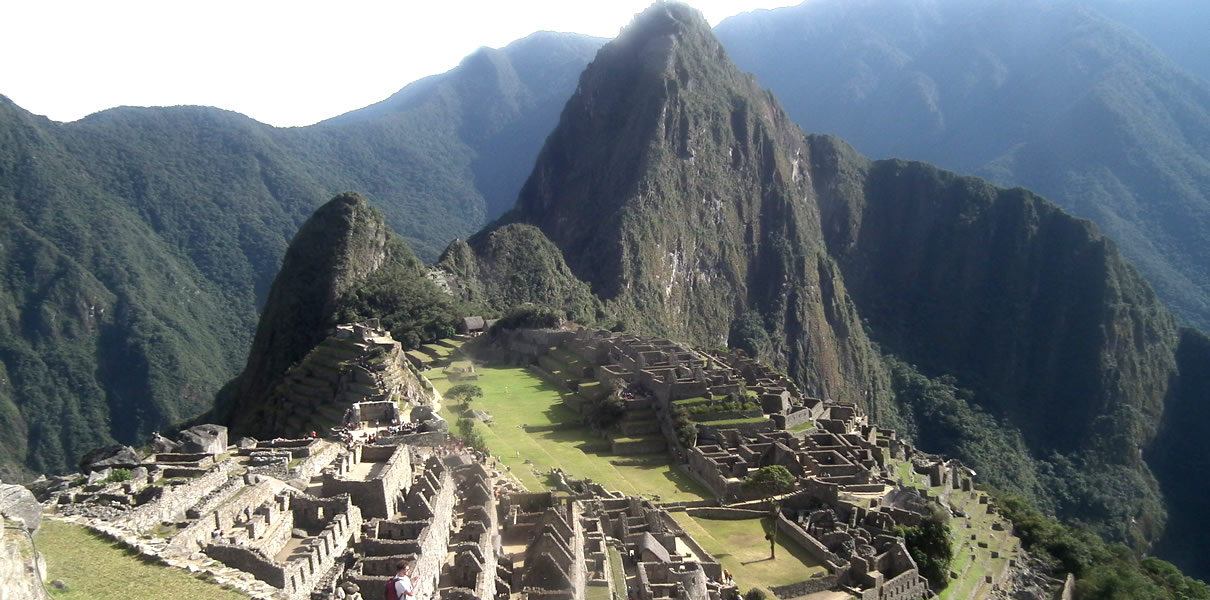 Salkantay inca trail, salkantay inca trail machu picchu! is not same than the classic inca trail hike, it is more. Many countries have mountain ranges with beautiful scenery and Peru itself is richly blessed in this respect with many other areas for hiking. However in the salkantay inca trail the scenery is only one of the elements responsible for the magic of the Salkantay to inca trail. We join two famous treks in Peru in one trek. Can there be a walk anywhere in the world with such a combination of natural and archaeological beauty.
Itinerary:
Day 01: Cusco / Transfer / Trekking to Soraypampa Camp (3700m) Camp
The Salkantay trek, salkantay machu picchu trek program starts with the transfer from your hotel in cusco. It starts at 05:00 by bus, and drive to Mollepata (only touwn in salkantay hike) approximately 2 hours and a half drive, site where salkantay trek starts. After breakfast the trek starts by ascending walking towards Cruzpata (3200 masl) along a slight climb there is appreciated various plants, native birds, and a communitarian irrigation canal. Sayllapata is the place for lunch a nice look out im this salkantay trek, after lunch we depart around 2:00 p.m in the direction to Soraypampa by a climbing trail with many level variations the salkantay trek, shows little settlements, flora, small wild birds and spectacular views of the Humantay snow peak (5902 masl).
Day 02: Soraypampa / Trekking Salkantay Pass (4600m) / Collpapampa Camp (2900m) Camp
After breakfast the salkantay trek continues from Soraypampa approx 07:00 hrs we continue our salkantay trek trough the Peruvian highland. From this point we can appreciate the spectacular views of Salkantay Mountain, a stunning snow capped mountain (6,272 m) the second highest peak in Cusco region, this is the principal reason why our trek is named salkantay trek. At this area also are seen snow cap mounts, white water river, small lakes and moraines, also in this section of the salkantay trek we get the summit.
Day 03: Collpapampa / Trekking to La playa Camp (2060m) Camp
An interesting part of the salkantay trek; early wake up waits, the scenery shows lovely mountains with lush forest. It starts around 07:00 AM. In this part of the salkantay trek there are 3 hours easy hiking to Lluscamayu, where the high Jungle starts, in this part shows different kind of plants, fruits, flowers, birds, banana trees, coffe and others can be observed, with luck the salkantay hike will amaze you with the famous Peruvian National Bird "Gallito de las Rocas", the salkantay to machu picchu give us many more option, for those who likes nature
Day 04: La Playa / Trekking to Hidroelectrica / Transfer to Aguas Calientes
After breakfast, we re-start our salkantay hike at early morning at around 06.00 hrs if we decide the panoramic walking option means we will have our salkantay hike hard section, about 3.5 hrs of extreme trek takes us to summit llactapata, an inca site, in this part the salkantay hike gives opportunity to see from a far way the view of machu picchu, then a large switch-back trail takes down to river bank, in about 7 hours total walking we get hydroelectric, place for lunch and take local trail to arrive in aguas calientes at around 7.00
Day 05: Aguas Calientes / Transfer to Machu Picchu / Transfer to Aguas Calientes / Train to Ollantaytambo / Transfer to Cusco
Wake up at around 5.40 am and bus ride to machu picchu (no more salkantay hike). For a tranquil morning hours in machu pichu, where a complete guided tour is waiting for, the visit to the Inca citadel will take approximately 2 hours. Note that we are the only one of the few companies who uses the same tour guide for machu micchu, while other companies for the salkantay hike - salkantay machu picchu.
Note.
Private departures are available on the dates of your choice. For more information and price writes to our:
info@alpamayoperu.com
/
alpamayoperu@gmail.com
---
In The Price Includes:
Private transportation Cuzco - Soraypampa
Guide service in Spanish / English
Sleeping Bag per person (-10 ºC), mummy form (our sleeping bags are cleaned after every use)
Inflatable sleeping pad
Cook and assistant
Cooking equipment
Daily tea service
Dining equipment including chairs and tables
Cooking, eating and bathroom tents
Food (4 breakfast, 4 lunch, 4 dinner)
Vegetarian menu at no extra cost
Two person tents (3-people capacity tent used as doubles– 4 seasons), single tents available for extra cost
Donkey drivers and Donkeys
Saddled horse (for every 6 passengers there is one saddled horse)
First-aid kit
Emergency oxygen bottle
Train ticket Hidroelectrica – Aguas Calientes
Entrance fee to Machu Picchu
Round trip bus ticket to Machu Picchu
Train ticket Aguas Calientes - Ollantaytambo
Private Transportation Ollanta – Cuzco
Price does Not Include:
Transport airport
Hotel in Lima
Flight Lima, Cuzco, Lima
Hotel in Cuzco
Personal Equipment of trekking
Additional Taxi
Lunch and Dinner on the last day
Tips.