Santa Cruz Llanganuco Trek 6 Days

---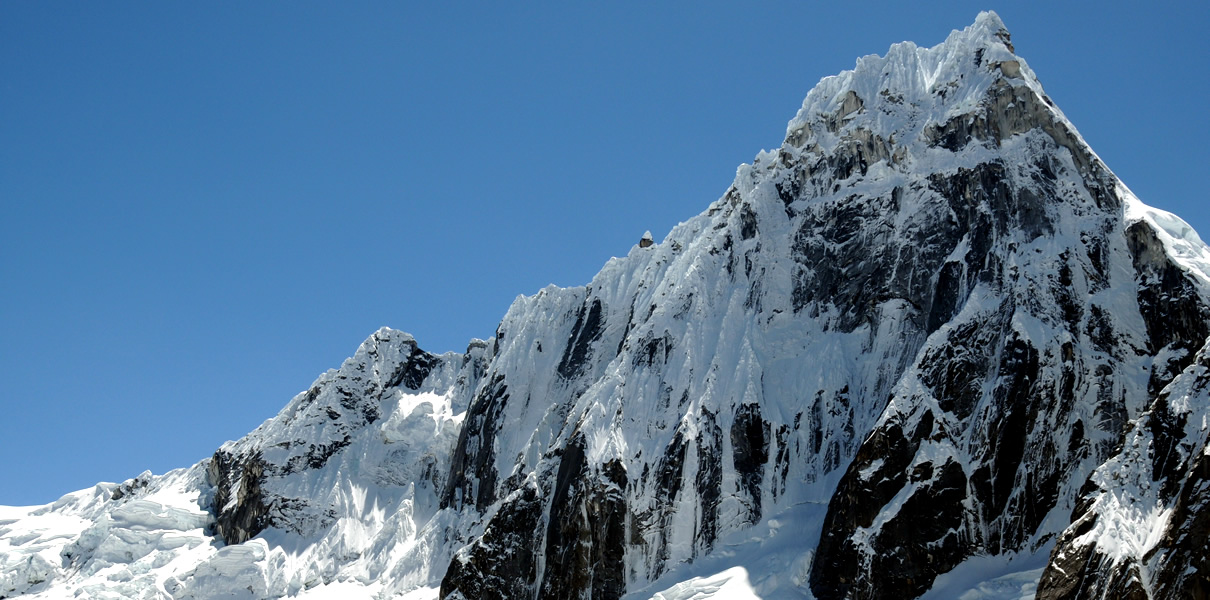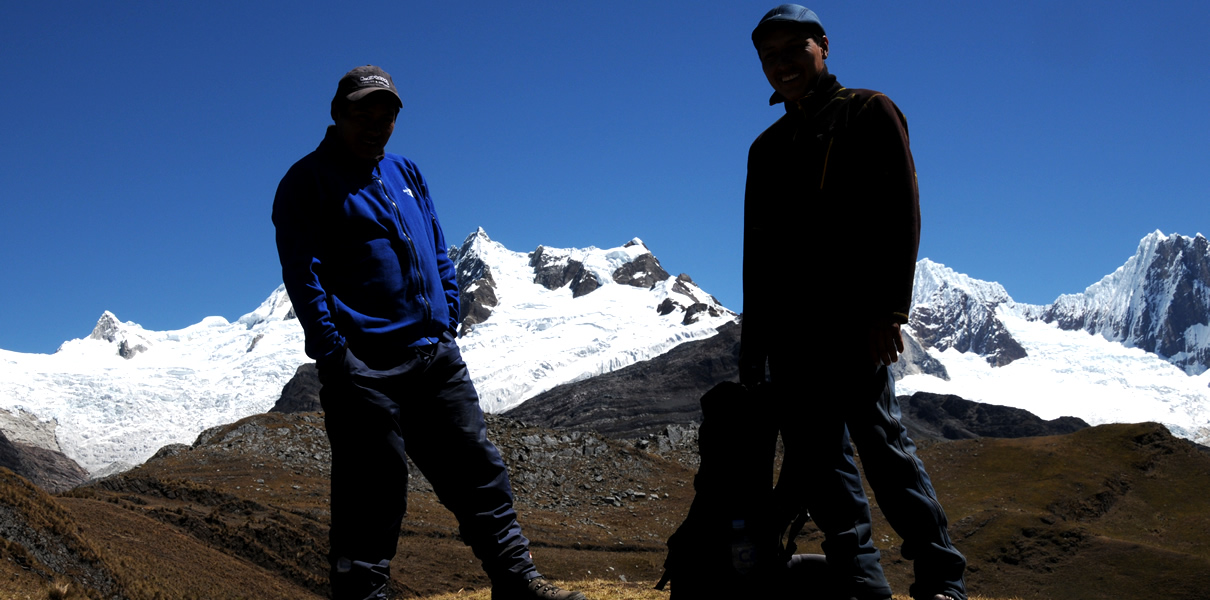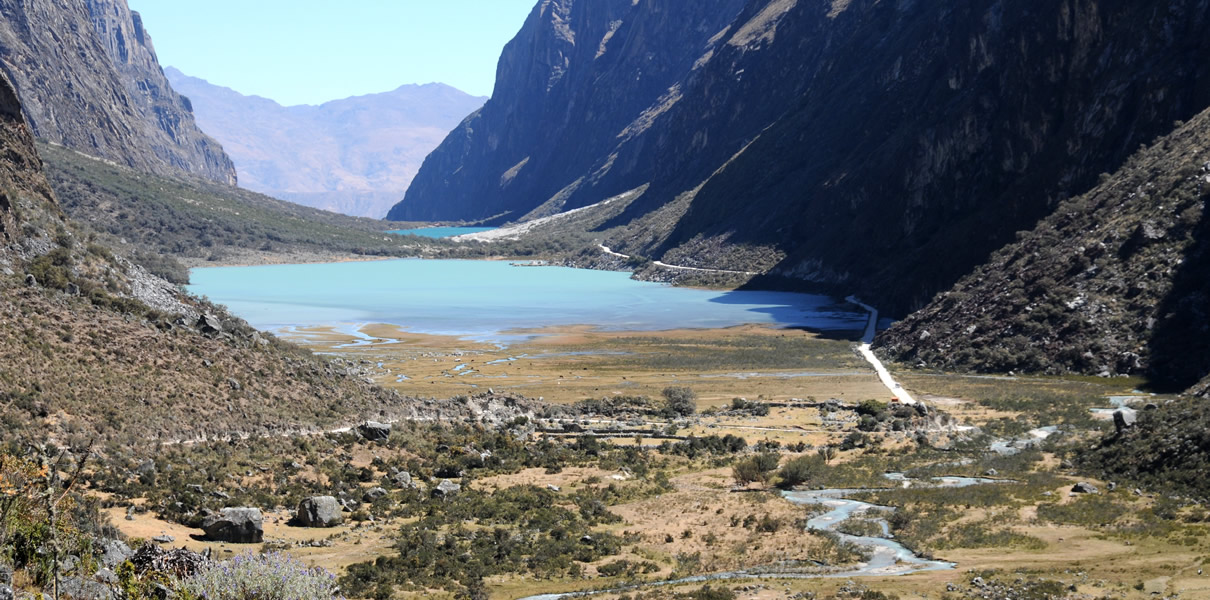 Hike through the very heart of the Cordillera, where Peru's highest mountains soar thousands of feet above. The Santa Cruz trek works its way over 2 high passes catching stunning views of Huascaran, Chopiqualqui and the Huandoys, then on past two glacial lakes in the valley Llanganuco.
Timing: 6 days / 5 nights
Season: April / October
Trekking Grade: Medium
Itinerary
Day 01: Huaraz / Transfer to Cashapampa (2900mt) / Trekking to Llamacorral Camp (3760mt) Camp
Depart Huaraz and drive to the small village of Cashapampa to meet your donkeys and begin your trek up the beautiful Santa Cruz Valley. Hike about 4 hours before setting up campand settling in for the evening in an area called Llamacorral
Day 02: Llamacorral / Trekking toTaullipampa Camp (4100mt) Camp
We continue the trek by the broad and flat creek Santa Cruz, crossing gaps Ichiccocha and Jatuncocha; quisuar arrive at where we started a trek to basecamp side of the creek by Alpamayo Arhuaycocha from where they have splendid views of Quitaraju (6040 m), Alpamayo (5947 m), Artezonraju (6025 m) and others, and then cross into our camp in Taullipampa (4000 m) at the foot of impressive Taulliraju (5830 m).
Day 03: Taullipampa / Trekking Punta Union Pass (4750mt) / Cachinapampa Camp (2800mt) Camp
This will be a long and tiring day, rising by a steep and zigzag path between the impressive Taulliraju and flanked by the turquoise lagoon of Taullicocha arrived at Punta Union (4750 m), 3 hours, from where the currency Chacraraju (6112 m ), Artezonraju (6025 m), Pyramid (5885 m), Huandoy (6395 m), Alpamayo (5940 m), Santa Cruz (6259 m), Rinrihirca (5810 m), Taulliraju (5830 m) and others; toward the flank Eastern Cordillera white began to descend by the gaps in Morococha to the wide and long stream of Huaripampa quenuales crossing forests and meadows Andean pleasant, we are approaching our camp.
Day 04: Cachinapampa / Trekking to Pampamache Camp (3760mt) Camp
We continue to fall until the small Andean village of Colcabamba (3350 m), 1 hour, a short stop and began to climb toward Vaquería (3700 m), 2 hours, and then reach our camp in Pampamache (4300 m).
Day 05: Pampamache / Trekking Portachuelo Pass (4767mt) / Cebollapampa Camp (4100mt) Camp
This last day trek to reach the highest point on our tour: Portachuelo Llanganuco (4765 m). From our camp in Pacchapampa began the ascent to reach Portachuelo (3 h) from where they have splendid views of Huascaran north (6768 m), Huascaran south (6650 m), Chopicalqui (6354 m), Huandoy (6395 m), Pisco (5752 m). Then go down the ravine Llanganuco visiting gaps Llanganuco: Orkoncocha Chinancocha.
Day 06: Cebollapampa / Transfer to Huaraz
Note.
Private departures are available on the dates of your choice. For more information and price writes to our:
info@alpamayoperu.com
/
alpamayoperu@gmail.com
---
In The Price Includes:
Qualified trekking Guide
Experienced Cook
Assistants for larger groups
Donkey drivers and Donkeys
Meals (breakfast, all snacks, lunch, afternoon tea, large dinner) during the trek
All Cooking Equipment, plates, cups, utensils etc
Tents (personal tent, dining tent with table and chairs, kitchen tent and toilet tent)
Single tents available on request
Private Transfer during the trekking
Mattress
First Aid Kit
Price does Not Include:
International flight
Transfer airport Lima to Hotel
Hotels in Lima / Huaraz
Bus Lima / Huaraz / Lima
Personal Equipment of Trekking
Tour acclimatization
Entrance to National ParkUS$25 per person
Meals and drinks in the city
Tipping