Santa Cruz Mini Trek 3 Days

---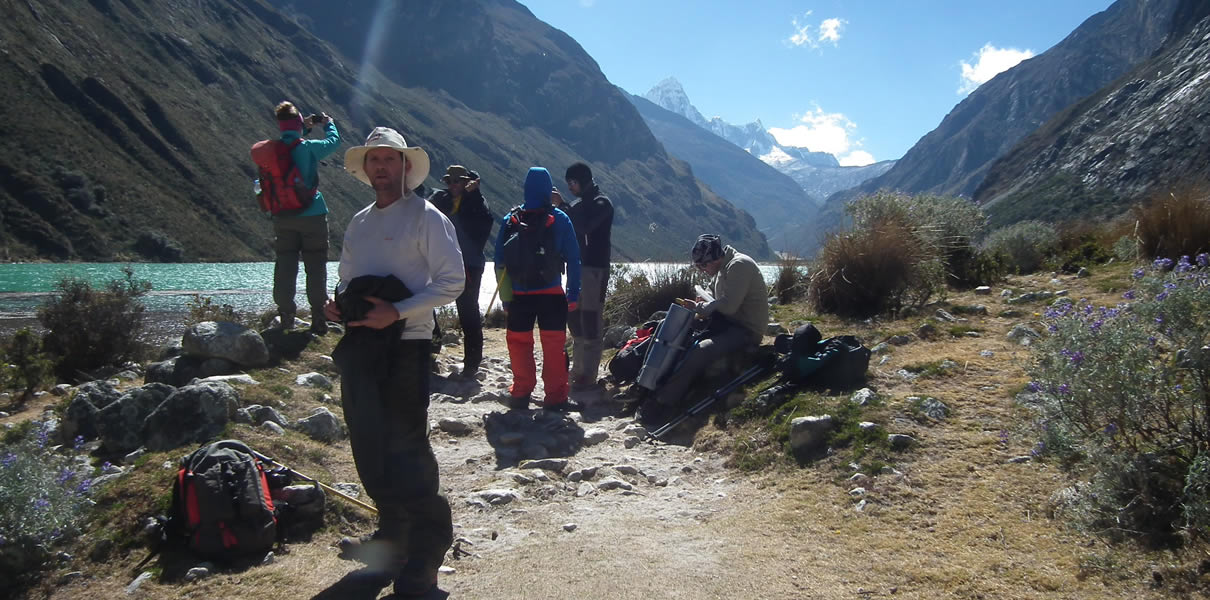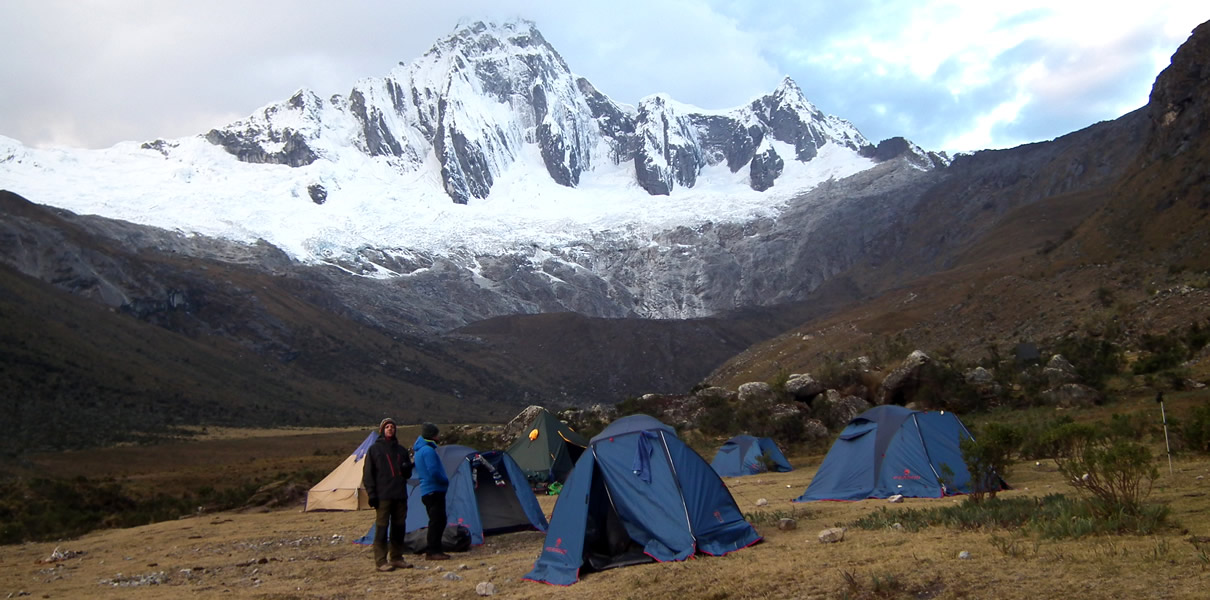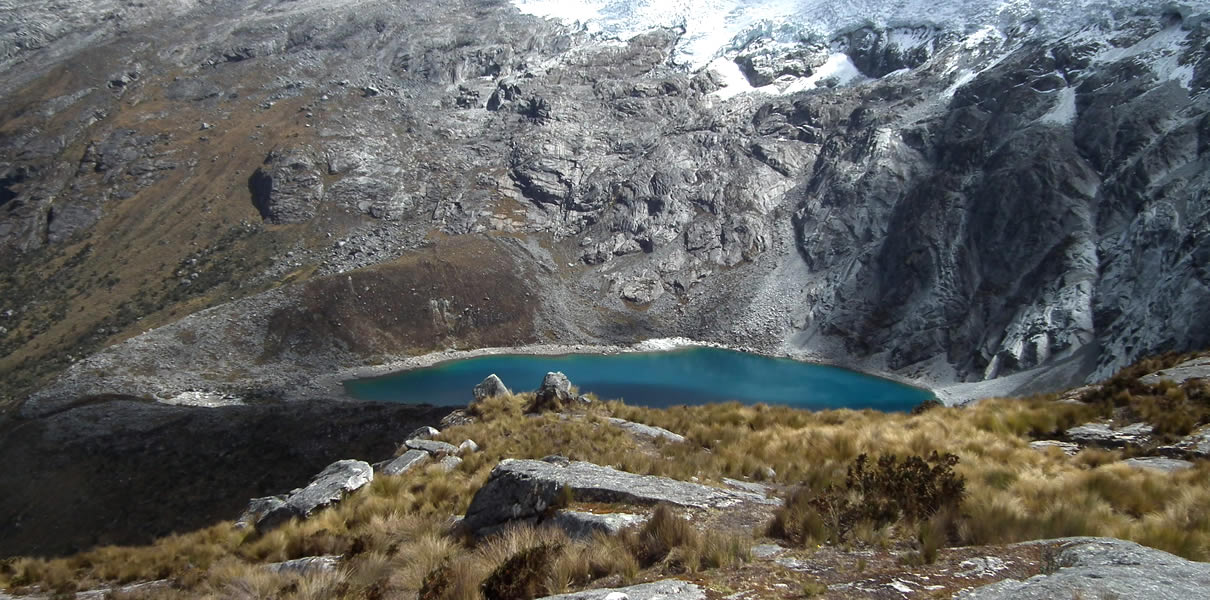 This is a special mini-trekking along the famous Santa Cruz Llanganuco circuit especially for those traveling with little time but still want to experience the splendor of the Cordillera Blanca mountain scenery. The tour offers mountain scenery offering spectacular views of snow capped mountains, the vertical walls of rock, crystal clear lakes and the challenging pass Punta Union at 4750 m altitude, all in only three days. This is a walk, suitable only for people of ability who are already well acclimated. This is an ideal route to merge with walks and excursions to other parts of Peru or extra acclimatization climb
Timing: 3 days / 2 nights
Season: April / October
Trekking Grade: Medium
Itinerary:
Day 01: Huaraz / Transfer to Vaqueria / Trekking to Paria Camp (3810mt) Camp
Departure to the famous Llanganuco,and then small town of Vaquería (3600m) where we start trekking. A rising gradually relaxed walk through the valley's agricultural colonies Huaripampa, then enter the the park's wilderness and camp in a hidden valley isolated Paria (3900m) 4 hours
Day 02: Paria / Trekking to Punta Unión Pass (4750mt) / Taullipampa Camp (4254mt) Camp
A sustained rise to a strong showing in a granite wall which is the pass over the right, Punta Union (4750m). The huge snow atop the mountain Taulliraju dominates the skyline and we also see Quitaraju Rinrihirca and mountains, and in the distance looms Jatuncocha blue lagoon. After admiring the view and take pictures, we take an easy path zig zag to our camp in a meadow in Taullipampa (4254m) 6 hours.
Day 03: Taullipampa / Llamacorral Camp (3760m) / Descend through Quebrada Santa Cruz / Cashapampa / Transfer to Huaraz
We make a short detour to hike up the mountain overlooking the famous Alpamayo, once we saw the most beautiful mountain in the world. Then we have a long but easy hike up the hill along a well near a river falling the people of Cashapampa (2900m) 6 hours in a private car ahead and return to Huaraz.
Note.
Private departures are available on the dates of your choice. For more information and price writes to our:
info@alpamayoperu.com
/
alpamayoperu@gmail.com
---
In The Price Includes:
Qualified trekking Guide
Experienced Cook
Assistants for larger groups
Donkey drivers and Donkeys
Meals (breakfast, all snacks, lunch, afternoon tea, large dinner) during the trek
All Cooking Equipment, plates, cups, utensils etc
Tents (personal tent, dining tent with table and chairs, kitchen tent and toilet tent)
Single tents available on request
Private Transfer during the trekking
Mattress
First Aid Kit
Price does Not Include:
International flight
Transfer airport Lima to Hotel
Hotels in Lima / Huaraz
Bus Lima / Huaraz / Lima
Personal Equipment of Trekking
Tour acclimatization
Entrance to National ParkUS$25 per person
Meals and drinks in the city
Tipping