Santa Cruz Trekking & Lake 69 5 days

---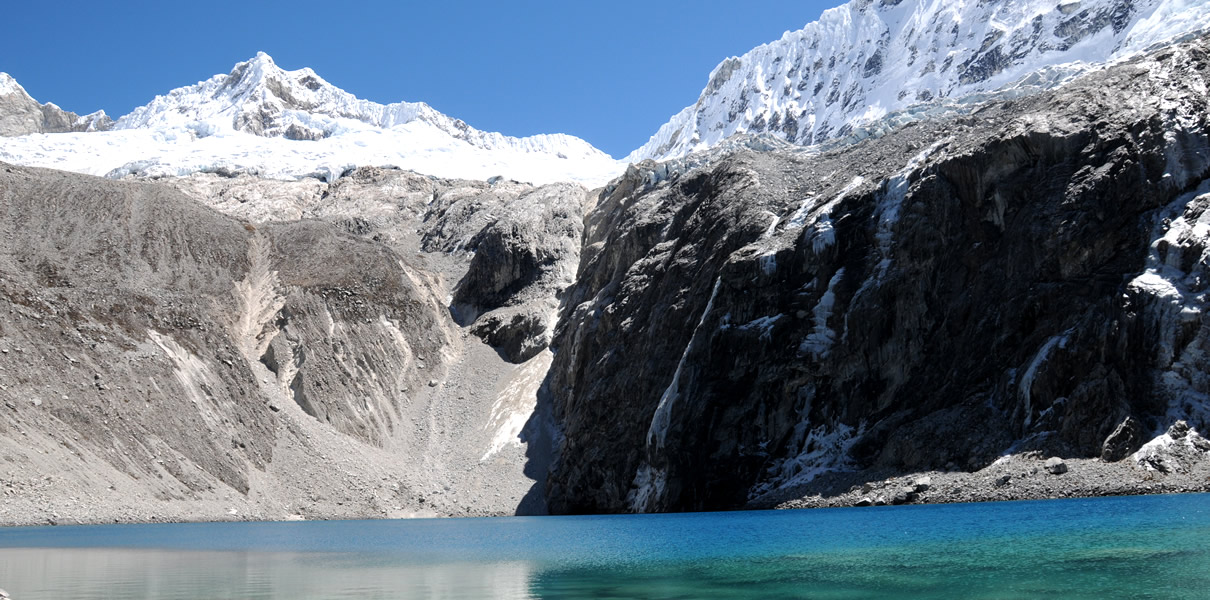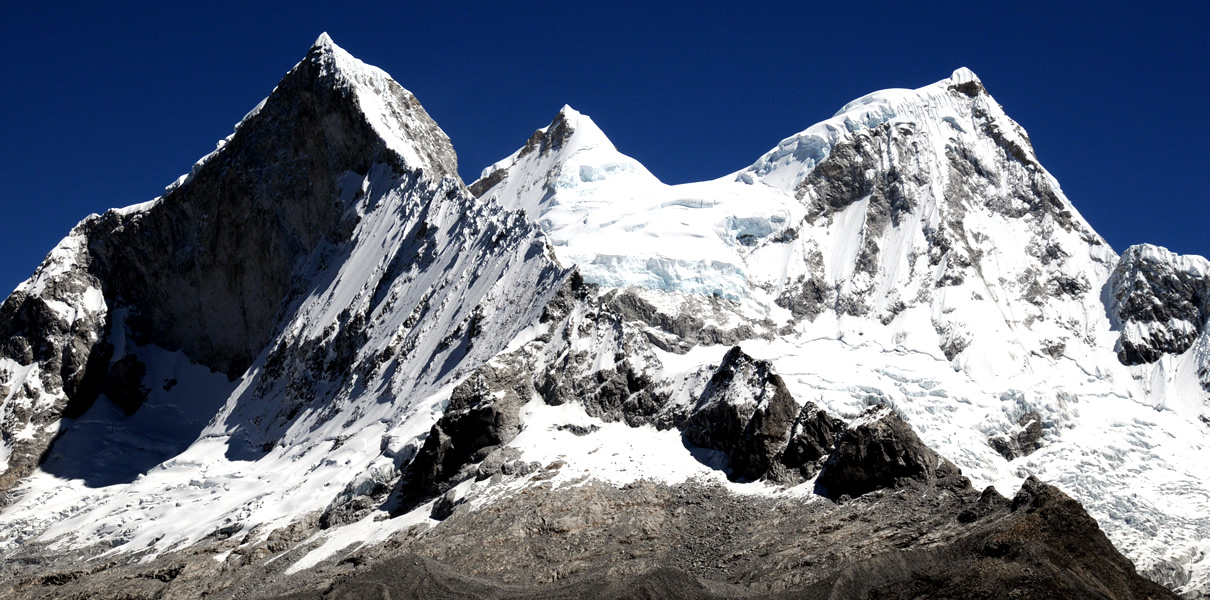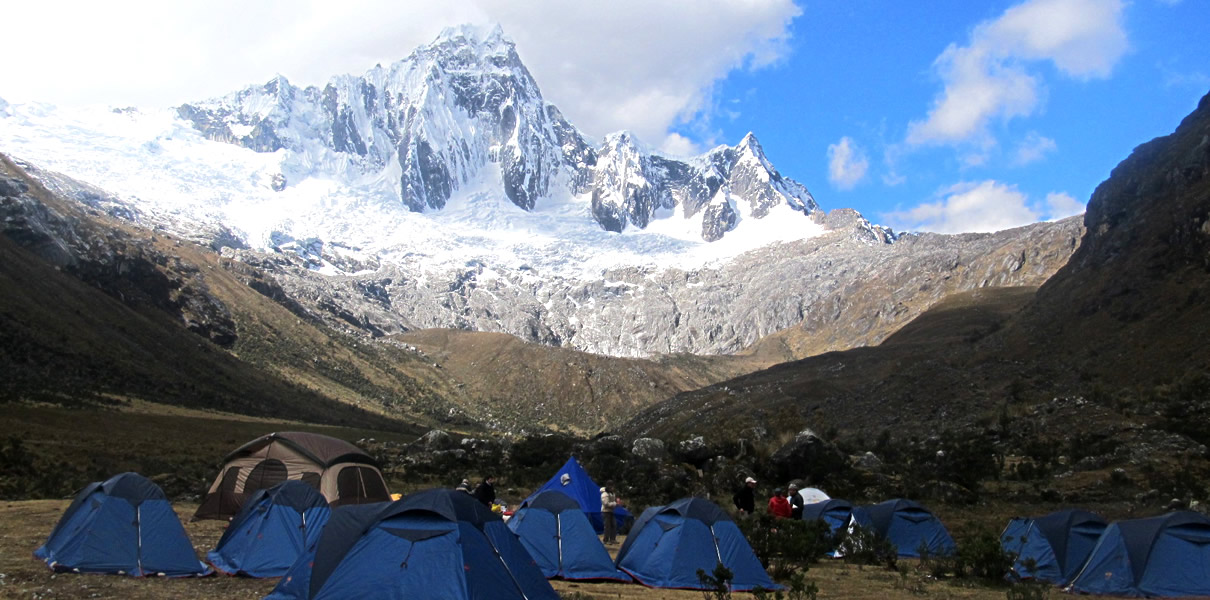 Lake 69 and Santa Cruz Trek, the trekking santa Cruz trek, amid some of the finest scenery in the Cordillera Blanca. The trek can be undertaken in either direction - clockwise or anti-clockwise. We recommend starting at Llanganuco Valley/Vaqueria. The high point on the trek is Punta Union at 4750m
Timing: 4 days / 3 nights
Season: April / October
Trekking Grade: Medium
Itinerary:
Day 01: Huaraz - Cebollapampa - Laguna 69 (4,650 m) Acclimatization
Departure from Huaraz 7am to Valle de Llanganuco and we arrive at Cebollapampa from where we start with the walk towards Laguna 69, 5 hours of walk. After visiting the lagoon we started down the same route until arriving at Yuraccoral Camp at 3,900mt.
Day 2: Yuraccoral - Vaquería - Paria (3,850mt)
This day we leave in transport through the passage of Portachuelo (4,760 m) later arriving at the village of Vaquería where we will start our hike and where our driver arrives for the transfer of the equipment to the Camp Paria 3,850mt. 4/5 hours of walking approximately
Day 03: Paria - Punta union Pass (4,750 m) - Taullipampa Camp to 4,250mt
This day we will start with our trek very early as it is the longest and most difficult day because we will have a 900 m difference. Until the Punta Unión pass, where we will have an impressionate view of the snowy mountains: Quitaraju, Taulliraju, Artesonraju, Huascarán, Contrahierbas, etc. 7/8 hours of walking
Day 04: Taullipampa - Llamacorral (3,760 m)
This day we will be able to appreciate the southwest face of the snowy Alpamayo (5.970 m). We will also have a view of the snowy Caraz, Quitaraju and Artesonraju, later we will pass very close to the lagoons Ichicocha and Jatuncocha. 6/7 hour hike
Day: 5: Llamacorral - Cashapampa (2,900 m) - Huaraz
This day the walk will be very easy descending until the end of the Santa Cruz creek, finally arriving at the town of Cashapampa where we await our private transport that will take us back to Huaraz.
Note.
Private departures are available on the dates of your choice. For more information and price writes to our:
info@alpamayoperu.com
/
alpamayoperu@gmail.com
---
In The Price Includes:
Qualified trekking Guide
Experienced Cook
Assistants for larger groups
Donkey drivers and Donkeys
Meals (breakfast, all snacks, lunch, afternoon tea, large dinner) during the trek
All Cooking Equipment, plates, cups, utensils etc
Tents (personal tent, dining tent with table and chairs, kitchen tent and toilet tent)
Single tents available on request
Private Transfer during the trekking
Mattress
First Aid Kit
Price does Not Include:
International flight
Transfer airport Lima to Hotel
Hotels in Lima / Huaraz
Bus Lima / Huaraz / Lima
Personal Equipment of Trekking
Tour acclimatization
Entrance to National ParkUS$25 per person
Meals and drinks in the city
Tipping