Tocllaraju Climbing (6032mt) 4 days

---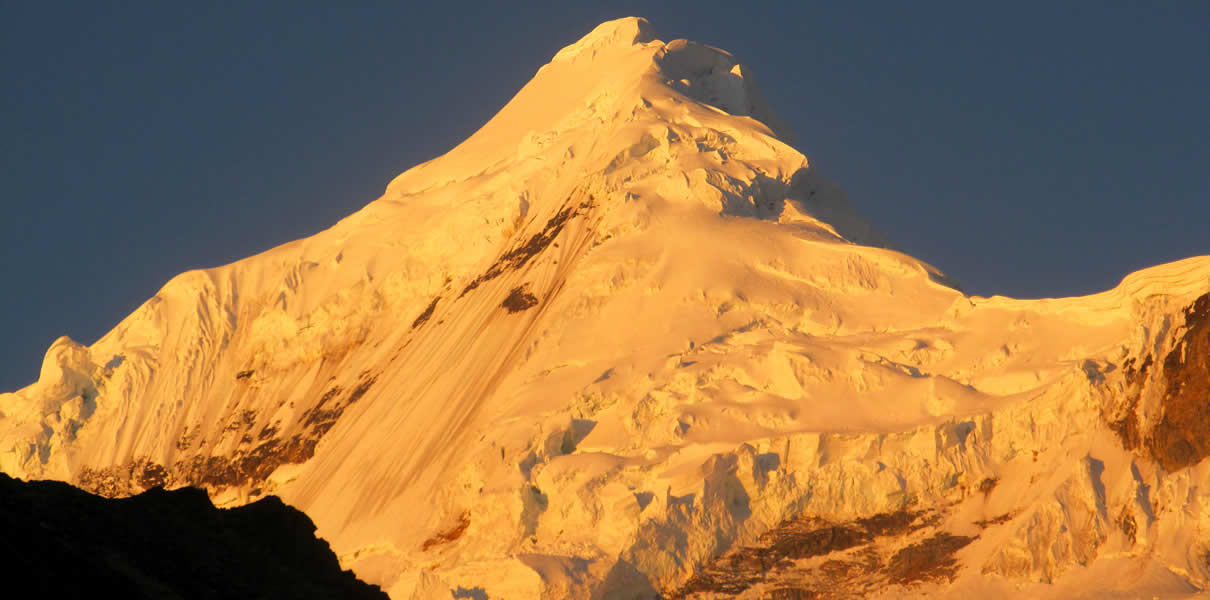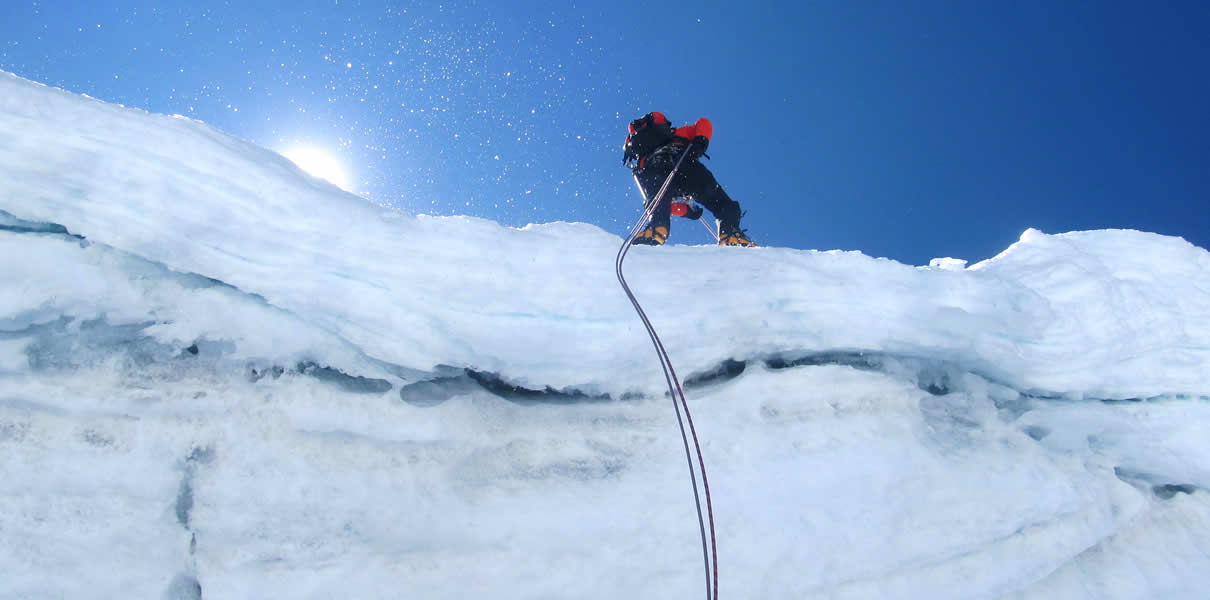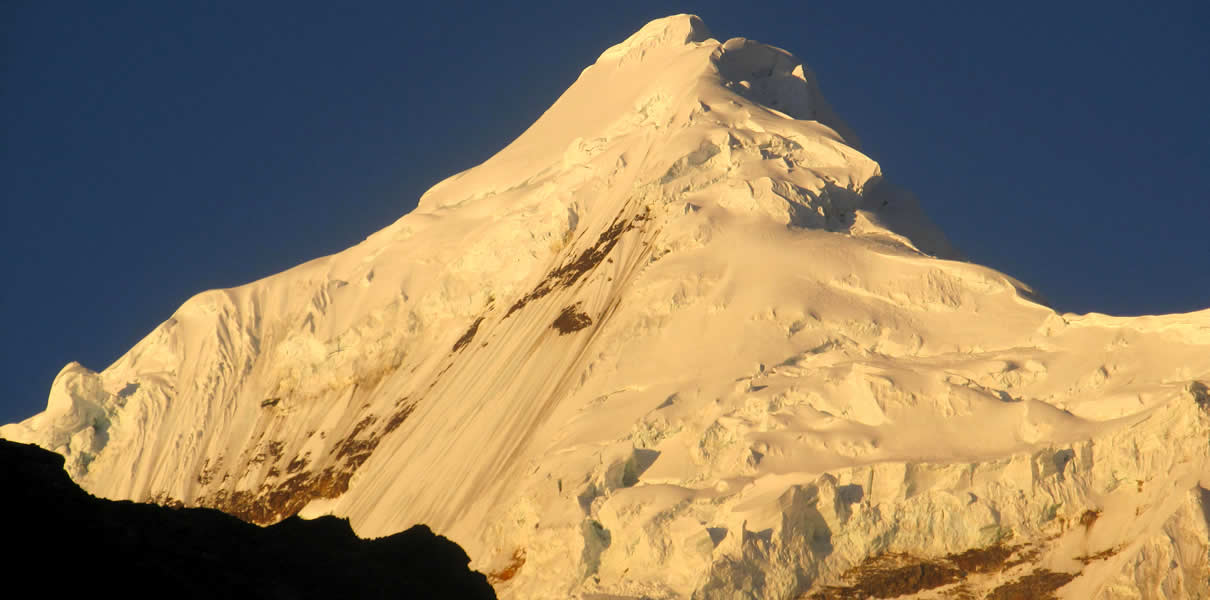 Tocllaraju 6034mt is a spectacular pyramid like massif that it covers over the Ishinca valley with white and perfect stateliness. Famous because of its beauty and because of the many visitors it receives each season as well, this surrounded by mountains as Urus 5420mt, Ishinca 5540mt, Ocshapalca 5888mt and Ranrapalca 6168mt and other mountains more.
Timing: 4 days / 3 nights
Season: May / August
Climbing Grade: Medium / Technical
Itinerary.

Day 1: Huaraz _ Collon _ Base Camp Ishinca at (4350mt)
Today we'll take private transport to the mouth of the Ishinca Valley and with the help of burros, travel to our base camp (4350mt) below Urus.
Day 2: Base Camp Ishinca _ Camp 1Tocllaraju at (5200mt)
Taking our essentials we leave for the high glacier camp of our final mountain, Toclliaraju. It usually takes 4 hours to reach the camp. Our camp, just less than 5000 meters, is perched on the glacier directly under Toclliaraju's impressive west facet.
Day 3: Camp 1 Tocllaraju _ Summit Tocllaraju (6034mt) _ Base Camp (4350mt)
Summit day! Again you'll start early, leaving camp around 2:00am for the summit ascent, arriving back at camp around 2:00pm. After a break and some warm food, you'll continue the descent to BaseCamp.
Day 4: Base Camp Ishinca _ Collon _ Return to Huaraz
We trek out to Collon and then return to Huaraz.Time to relax after the climbing and celebrate.
Note.
Private departures are available on the dates of your choice. For more information and price writes to our:
info@alpamayoperu.com
/
alpamayoperu@gmail.com
---
In The Price Includes:
UIAGM mountain guide
Assistant climbing guides for more clients
Experienced Cook
Experienced climbing porters
Camp Guard
Donkeys and donkey drivers
Meals (breakfast, all snacks, lunch, afternoon tea, large dinner) during the Climbs
Tents (personal tent, dining tent with table and chairs, kitchen tent and toilet tent)
Personal tents for clients & personals
All cooking equipment, plates, cups, utensils etc.
Private Transfer during climbing (go and back)
Price does Not Include:
Transfer from airport to hotel
Transfer from Lima / Huaraz / Lima
Personal Equipment of climbing
Tours acclimatization
Huascaran National Park Entrance 65 soles
Hotels Lima / Huaraz
Meals and drinks in the city
Additional taxes in cities
Tipping