Yanapaccha Climbing 5,497mt 3 Days

---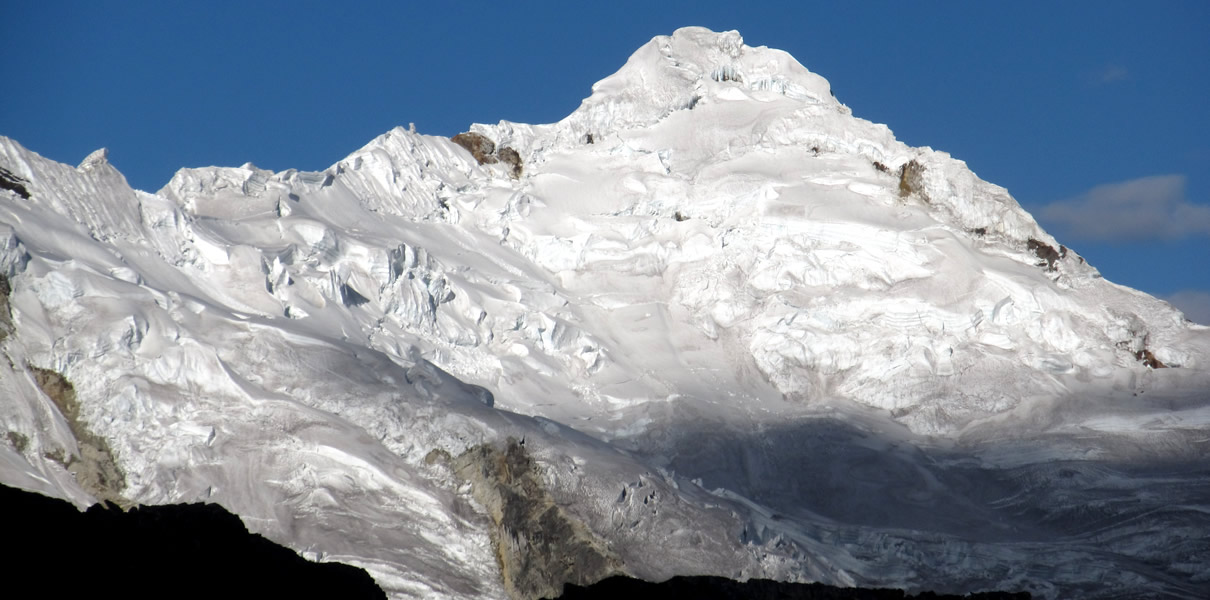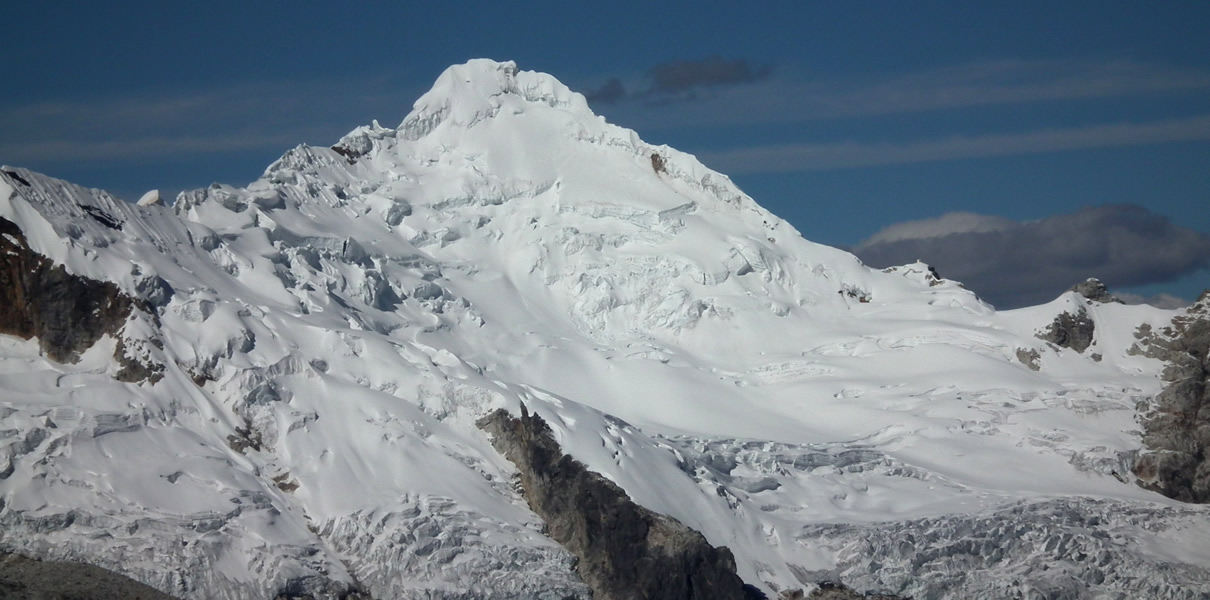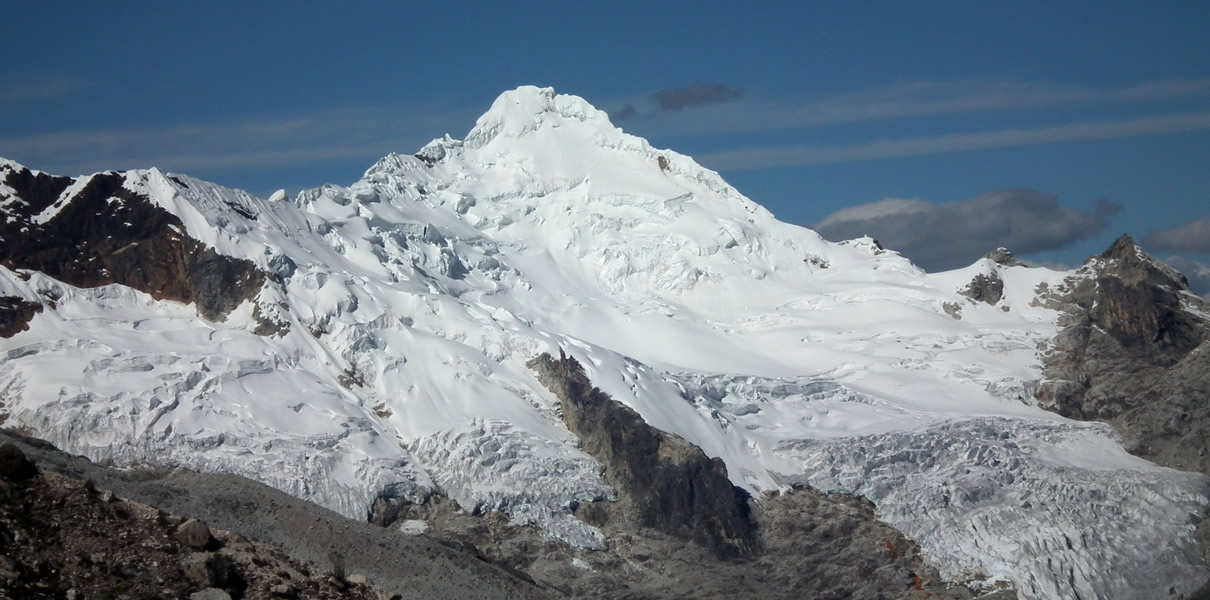 The route begins to the right of a prominent rock buttress that extends a good ways up the face. Scramble up a bit of rock until the bottom of the glacier is gained. Head up the slope (maybe 50 degrees?) for approx. 800' or so to a flat area. From here traverse right through some crevassed territory to where the face steepens towards the summit. Work your way up and right towards a prominent crevasse. Cross this to gain the final headwall. Climb this calf burning headwall for about 160m and head right at the end to the summit.
Itinerary:
Day 01: Huaraz / Transfer Llanganuco / Trekking to Yanapaccha Moraine Camp (4800m) Camp
Private transport to km 45 of the Llanganuco valley, 3 hours walk to the camp.
Day 02: Moraine Camp / Ascend to Yanapaccha Summit (5497m) / Descend to Moraine Camp (4800m) Camp
Crossing crevasses, snow bridges, the last 150m is a beautiful wall of snow 50, 8 hours in total.
Day 03: Moraine Camp / Transfer to Huaraz
we returned along the same route, then our private bus to Huaraz.
Note.
Private departures are available on the dates of your choice. For more information and price writes to our:
info@alpamayoperu.com
/
alpamayoperu@gmail.com
---
In The Price Includes:
UIAGM mountain guide
Assistant climbing guides for more clients
Experienced Cook
Experienced climbing porters
Camp Guard
Donkeys and donkey drivers
Meals (breakfast, all snacks, lunch, afternoon tea, large dinner) during the Climbs
Tents (personal tent, dining tent with table and chairs, kitchen tent and toilet tent)
Personal tents for clients & personals
All cooking equipment, plates, cups, utensils etc.
Private Transfer during climbing (go and back)
Price does Not Include:
Transfer from airport to hotel
Transfer from Lima / Huaraz / Lima
Personal Equipment of climbing
Tours acclimatization
Huascaran National Park Entrance 65 soles
Hotels Lima / Huaraz
Meals and drinks in the city
Additional taxes in cities
Tipping